PURA 100% pure organic essential oil Orange 10 ml
Code:
98/S228
Related products
Product detailed description
orange essential oil is obtained by cold pressing of the fruit peel orange tree. Orange tree was originally home to the Asian continent, but very well be naturalized in the Mediterranean climate and the South American countries and in California.
With its unmistakable aroma reminiscent of the Christmas wellbeing, Orange essential oil allows you to enjoy these moments throughout the year. Full citrus scent of this oil acts relaxing and great reduces stress. Orange essential oil beneficial effects on the immune or in infectious diseases, cramps and constipation. A few drops of this oil must not be missing in any refreshing orange soda.
Volume 10 ml
Application
INHALATION - adding to the water in 3-5 drops of aroma lamp.
external use - the massage 3% dilution of adult, i.e., 5-8 drops per 10 ml of the basic vegetable oil (1.5% for Children from 6 - 12 years. And 1% for children under 6., I.e., half the dose for Children and one-third for the smallest children)
BATH - 2-4 drops diluted in one tablespoon of salt or hot milk / honey
to cosmetics - 1-3 drops
* citrus essential oils are photosensitive effect, i.e., Do not apply to skin exposed to sunlight immediately after application.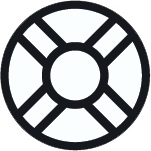 HELP: </ b>
Anxiety and depression

Increasing immunity </ b>

Constipation

flatulence

infectious diseases

Roof

Kŕčoch

water retention

Cellulite

insomnia
Imported from Spain
The orange essential oil is combined with the well: cloves, nutmeg, cinnamon, lavender, incense and lemon.
Be the first who will post an article to this item!
Only registered users may post articles. Please log in or register.
Be the first who will post an article to this item!
PURA products are pure essential oils of the highest organic quality. Whenever you choose to use PURA product, you will give your body the best that nature has given us. At PURA, we believe that only the purest natural essential oils can heal, elevate mood or enhance the taste of foods. That's why we're always looking for new ways to bring the power of nature through our products to your home.