PURA 100% pure organic tea tree essential oil 10 ml
Code:
98/S230
Related products
Product detailed description
Tea Tree is one of the most widely used essential oils, which can be found in almost every household. The versatility of this oil supplement its effects in infections, inflammations, difficulties with bronchi and ulcers. Thanks to high disinfecting PROPERTIES is applied with fungal infections.
Essential oil tea - tea tree is obtained by steam-distillation of twigs and leaves of the tea tree - Melaleuca Altemifolia. Tea tree is a tree that grows in Australia whose healing PROPERTIES are known and used by Aborigines for centuries. Tea tree essential oil fragrance is crisp, and sharp, strong herbal with spicy undertones.
The essential oil tea - tea tree is unique in that it works against all three organisms causing infections: bacteria, fungi and viruses. Its use is thus very broad and should not be missing in any natural medicine cabinet. Of tea tree oil (Tea Tree) irritate the skin and is one of the few oils that can be applied directly to the skin (1 drop).
Thanks to its antibacterial and anti-inflammatory effects of the essential oil tea - tea tree an effective natural remedy for acne and other inflammatory skin conditions including eczema and psoriasis. It is also effective in scabies, fungal skin and nails.
The essential oil tea promote wound healing and reducing scar formation. It is providing relief to skin sunburn. Essential tea tree oil helps fight dandruff and dry scalp.
The essential tea tree oil has a strong immunostimulatory effects, helps with colds and flu, can relieve their course. Inhalation of tea tree oil helps clean clogged cavity.
The essential oil tea has utility in maintaining oral hygiene, fights bacteria and bad breath. Use finds also in natural deodorants for the body or legs, it effectively eliminates bacteria that cause odors to be active.
The essential oil tea acts as a natural insect repellent helps drive away flying insects, moths and effective also against lice. After insect bites helps relieve uncomfortable itching and treats inflammation at the sting site.
The house will serve tea tree oil as a natural disinfectant and cleaner, air freshener and air purifier and cleaner clothes.
Volume 10 ml
Application
INHALATION - adding to the water in 3-5 drops of aroma lamp.
external use massage -on 3% dilution of adult, i.e., 5-8 drops per 10 ml of the basic vegetable oil (1.5% for Children from 6 - 12 years. And 1% for children under 6., I.e., half the dose for Children and one-third for the smallest children)
BATH - 2-4 drops diluted in one tablespoon of salt or hot milk / honey
to cosmetics - 1-3 drops
gargle: 1-3 drops in 1 dl of warm water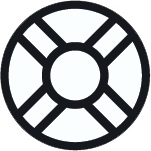 HELP: b>
bacterial and parasitic infections of the skin

infection of the respiratory tract

sinusitis

rhinitis

laryngitis

bronchial trouble

injury

ulcer

rash and acne

the villages

Fungal infections

warts and kurích meshes
Country of Origin: South Africa
The essential oil of tea was well combined with: geranium, clary sage, lavender, lemon, rosemary, rosewood, thyme.
Be the first who will post an article to this item!
Only registered users may post articles. Please log in or register.
Be the first who will post an article to this item!
PURA products are pure essential oils of the highest organic quality. Whenever you choose to use PURA product, you will give your body the best that nature has given us. At PURA, we believe that only the purest natural essential oils can heal, elevate mood or enhance the taste of foods. That's why we're always looking for new ways to bring the power of nature through our products to your home.