PURA 100% pure organic essential oil 10 ml Geranium
Code:
98/S259
Related products
Product detailed description
Geranium essential oil is due to a similar aroma often confused with a rose. Its aroma evokes the atmosphere of freshly blooming garden. The oil is popular in eczema, hemorrhoids and varicose veins. In women it helps menstrual cramps, menopause and problems with reproduction. It is recommended to use for trips to nature, as it helps to repel ticks.
Geranium , otherwise known as geranium or colloquially "nutmeg" is a flowering plant native toAfrica very well but domesticated andtheour conditions. geranium essential oil is obtained by steam-distillation ofthe leaves andfor the production of one kilogram of oil are needed 800 kg of leaves. Its floral aroma could be included amid the sweetness of rose and bergamot sharpness.
geranium essential oil has a hemostatic (bleeding calling) PROPERTIES and therefore useful in the TREATMENT of injury, promote wound healing. With its astringent and antiseptic effect and ability to balance sebum production, the geranium essential oil often used in skin care. Geranium essential oil is very suitable for TREATMENT of dry or oily skin . Geranium essential oil is very helpful in natural treat skin problems as acne, eczema, eczema, fungal infections.
The essential oil of geranium helps stimulate the lymphatic system and due to its diuretic (diuretic) effect is useful in TREATMENT of cellulite , fluid retention and swollen ankles.
geranium essential oil is also effective in menopausal problems alleviates premenstrual tension helps with other problems caused by fluctuating hormone levels. It helps move the uterus after childbirth. Essential oil geranium oil is exceptionally feminine , is the greatest therapy for women.
Make your Facial Oilgeranium for everyday use, which rejuvenates your skin andharmonize soul andmind. You init beneficial to combine these " Female essential oils ": Geranium, Patchouli, rose or pink wood.
Application: b>
INHALATION - add the water3-5 drops of aroma lamp.
-on massage outdoor use 3% dilution of adult, i.e. 5-8 drops per 10 ml of the basic vegetable oil (1.5% of the childrenyoung people from6 - 12 years.1% for children under 6., I.e., half the dose for Childrenone-third for the smallest children) < / li>
bath - 2-4 drops diluted in one tbsp salt or warm milk / honey
to cosmetics - 1-3 drops
gargle: 1-3 drops in 1 dl of warm water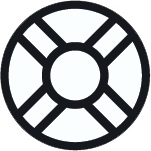 HELP: b>
female reproductive problems

menstrual cramps

Infertility

Endometriosis

PMS

Menopause

circulatory disorders

Raynaud's Disease

varicose veins

hemorrhoids

inflammation of the trigeminal nerve

depression

of fatigue

Roof

eczema, lichen and mycosis
geranium essential oil is mixed well with: patchouli, rose, neroli, frankincense, sandalwood, ylang-ylang, lavender, citrus oils
Landscapeorigin: Madagascar
Be the first who will post an article to this item!
Only registered users may post articles. Please log in or register.
Be the first who will post an article to this item!
PURA products are pure essential oils of the highest organic quality. Whenever you choose to use PURA product, you will give your body the best that nature has given us. At PURA, we believe that only the purest natural essential oils can heal, elevate mood or enhance the taste of foods. That's why we're always looking for new ways to bring the power of nature through our products to your home.