PURA 100% pure organic Eucalyptus Essential Oil 10 ml
Code:
98/S240
Related products
Product detailed description
The smell of eucalyptus essential oil is synonymous with freshness. Its aroma is soothing, but nice and cool. It is used in products intended for release in the airway and other respiratory problems.
The oil is used in problems with bronchi, fever, and sinusitis. It is recommended to be used in parasitic infections and arthritis.
100% Eucalyptus essential oil is obtained by steam-distillation of the leaves and twigs of the eponymous evergreen tree eucalyptus. It comes from Australia, New Zealand and Tanzania naturalized but also on other continents.
Essential oil eucalyptus is one of the basic kind of essential oils, which may be missing in your natural medicine cabinet. It has a fresh crisp scent that you started the day. The smell of eucalyptus oil opens your mind will help you to see and adopt new ways, ideas and solutions. Will bring a new freshness into life.
The essential oil of Eucalyptus Globulus eucalyptus type has antibacterial, antiviral, antifungal and relaxing effects of the mucus. Eucalyptus oil greatly helps in the TREATMENT of respiratory diseases, with fever and colds. Suppresses fever.
The essential oil of eucalyptus helps eliminate migraine. Fresh scent brightens the mind and stimulates a better recollection. For its cooling effect is recommended to add a few drops to massage oil after exercise to cool and relax the muscles.
Add a few drops of essential oils of eucalyptus and lemon aroma lamps up to cleanse and freshen the air.
Eucalyptus Globulus is not suitable for children under 6 and people with asthma!
Volume 10 ml, 100 ml
Application: b>
INHALATION - adding to the water in 3-5 drops of aroma lamp.
external use - the massage 3% dilution of adult, i.e. 5-8 drops per 10 ml of the basic vegetable oil (1.5% for children and adolescents 6-12 years and 1% for children under 6, i.e., half the dose for Children and one-third for the smallest children)
BATH - 2-4 drops diluted to one teaspoon of salt or hot milk / honey
to cosmetics - 1-3 drops
gargle: 1-3 drops in 1 dl of warm water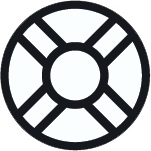 HELP: b>
infection of the respiratory tract

bronchial trouble

infectious diseases

fever

airway inflammation

sinusitis

muscular pain

rheumatism

arthritis

urinary tract infection

cystitis

parasitic infections
Country of Origin: Portugal
Eucalyptus essential oil is combined well with: lavender, lemon, peppermint, rosemary, thyme
Be the first who will post an article to this item!
Only registered users may post articles. Please log in or register.
Be the first who will post an article to this item!
PURA products are pure essential oils of the highest organic quality. Whenever you choose to use PURA product, you will give your body the best that nature has given us. At PURA, we believe that only the purest natural essential oils can heal, elevate mood or enhance the taste of foods. That's why we're always looking for new ways to bring the power of nature through our products to your home.