PURA 100% pure organic essential oil Lavender 10 ml
Code:
98/S232
Related products
Product detailed description
Lavender essential oil is a compulsory foundation of every home medicine cabinet. The disinfecting effect will come in handy for minor injuries and healing scars.
The oil flavored with Provençal fields with beneficial effects itching, insomnia and nervousness or stress and anxiety. The search is particularly burns, and scars healing.
Lavender essential oil is obtained by steam-distillation of herbs in flower.Lavender is probably the most widely used herbs for good sleep. Lavender essential oil calms, helps with insomnia, lowers blood pressure, relieves headaches.
Lavender essential oil is also known as the most versatile of all essential oils. For their analgesic, antiseptic and antibiotic PROPERTIES of lavender oil is valuable in the natural TREATMENT of colds, cough, flu - the most effective TREATMENT is inhalation of steam.lavender essential oil is beneficial in suppressing menstrual pain.
Thanks to its soothing, antiseptic and anti-inflammatory effects of the lavender essential oil is beneficial for skin problems: wounds, burns, reactions to insect bites. The essential oil of lavender is particularly valuable in the TREATMENT of acne: stopping the growth of bacteria that cause infections of the skin and also soothes the skin, helps regulate excess sebum on which bacteria proliferate.
Lavender essential oil can be used directly on the skin, 1-2kvapky the affected area. It is also suitable for babies from newborn children but always use diluted oil.
The essential oil of lavender is effective as a natural insect repellent to the moth.
Volume 10 ml
Application
INHALATION - adding to the water in 3-5 drops of aroma lamp.
external use - the massage 3% dilution of adult, i.e., 5-8 drops per 10 ml of the basic vegetable oil (1.5% for Children from 6 - 12 years. And 1% for children under 6., I.e., half the dose for Children and one-third for the smallest children)
BATH - 2-4 drops diluted in one tablespoon of salt or hot milk / honey
to cosmetics - 1-3 drops
gargle: 1-3 drops in 1 dl of warm water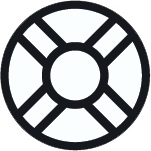 HELP: b>
inflammation

infections of the skin

injury

abrasion

rash and acne

itching

eczema and psoriasis

sunburn

burns

Kŕčoch

migraine headaches

insomnia

nervous

Roof

Anxiety

insect bites

insect repellent

b>

Country of Origin: France

The essential oil of lavender is combined well with: rosemary, geranium, orange, thyme, eucalyptus, peppermint

Additional parameters

Category:

Essential Oils

Warranty:

2 years

Volume:

10 ml
The item has been sold out…
Be the first who will post an article to this item!
Only registered users may post articles. Please log in or register.
Be the first who will post an article to this item!
PURA products are pure essential oils of the highest organic quality. Whenever you choose to use PURA product, you will give your body the best that nature has given us. At PURA, we believe that only the purest natural essential oils can heal, elevate mood or enhance the taste of foods. That's why we're always looking for new ways to bring the power of nature through our products to your home.