PURA 100% pure essential oil of Salvia organic 10 ml
Code:
98/S260
Related products
Product detailed description
With an elegant scent of sage was previously added to the luxury women's perfumes. It has a distinctive sweet smell, which will enchant you from the first moment.
The oil is recommended in women with pregnancy problems, menstrual difficulties and convulsions. It helps improve concentration, relieve excessive sweating, cramps, and muscle fatigue.
The essential oil clary sage is obtained by steam-distillation of the flowering tops of excessively dry herbs. Clary sage grows to a height of about 60 cm and grows wherever there is enough dry land. In the past, when brewing beer and wine. The essential oil of clary sage a hot, slightly sweet odor with a sharp tint.
The muscatel sage aromatherapy is preferable to medical sage, as toxity no risk associated with high levels tujónu (Thujone - neurotoxic agent) in the oil of sage.
The essential oil of clary sage is soothing, can helpto all kinds of stress and tension. Its useful feature is modulating female hormones, it helps with the transition and painful menstruation (recommended for use in the first half of the cycle, contributes to induce menstruation). Known as well as its antibacterial, antifungal and anti-convulsant essential oil of clary sage .
The essential oil of clary sage is a great helper perspiration. It is not advisable to use it during pregnancy.
Applications: h3>

INHALATION - add to the water in 3-5 drops of aroma lamp.
external use - the massage 3% dilution of adult, i.e. 5-8 drops per 10 ml of the basic vegetable oil (1.5% for Children from 6 - 12 years. And 1% for children under 6., I.e., half the dose for Children and one-third for the smallest children)
bath - 3-8 drops diluted in one tbsp salt or warm milk / honey.
to cosmetics - 1-3 drops.
gargle: 1-3 drops in 1 dl of warm water.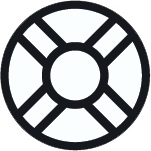 HELP: b>
menstrual cramps and difficulty

Endometriosis

PMS

Menopause

hot flashes b>

muscular pain

muscle fatigue

Kŕčoch

excessive sweating

headaches

loss of concentration b>

Improved memory

insomnia

nervous

depression

Anxiety

Roof
Country of Origin: France
The essential oilclary sage is well combined with :: sandalwood, jasmine, geranium, lavender, ylang-ylang, bergamot
Be the first who will post an article to this item!
Only registered users may post articles. Please log in or register.
Be the first who will post an article to this item!
PURA products are pure essential oils of the highest organic quality. Whenever you choose to use PURA product, you will give your body the best that nature has given us. At PURA, we believe that only the purest natural essential oils can heal, elevate mood or enhance the taste of foods. That's why we're always looking for new ways to bring the power of nature through our products to your home.