Yoga Design Lab Mat Towel Tribeca Love 183 x 61 cm
Code:
4897105600138
Related products
Product detailed description
Yoga Design Lab develop materials environmentally friendly that are easy to maintain and preserve the beautiful colors of stylish themes. It's a great helper on the road or morning practice on the beach in Bali. Top-quality, plush, microfiber with extra-strength whipstitching for maximum lifespan. Extends the life of your mat. Non-fade, eco-friendly, water based print.
Read 8 tips on how to choose the right yoga mat.

SIZE
standard Weight & Size: b>
0.3 b> kg, 182 cm length, 61 cm wide.

PROPERTIES b>

• designed to be lightweight, insanely absorbent and non-slip.
• ideal for traveling or outdoor practice (in the park, on the beach).
• microfiber "suede" provides slip resistance even at high humidity or sweating.
• ensuring sustainable production of high quality material that will not tear or fade.
• no odor.
• eco-friendly made from 100% recycled plastic bottles microfiber and printed with water based inks.
• 80% polyester, 20% nylon.
• free of PVC, silicone, and the use of toxic plasticizers.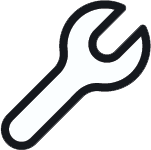 CARE

STORAGE

Store in a dry cool place.

TREATMENT b>

Machine washable and dryer safe
Additional parameters
Category:
Yoga Towels
Warranty:
2 years
Product length:
183 cm
Material:
Microfiber
Surface:
cotton
Color:
Red-blue
Weight:
0.34
Type:
Ashtanga Yoga, Hot Yoga
The item has been sold out…
Be the first who will post an article to this item!

Only registered users may post articles. Please log in or register.

Be the first who will post an article to this item!
LIVE. BEAUTIFUL.
Amazing design, quality and sustainability that's Yoga Design Lab! The story of this brand began during a holiday in Bali, after a return was decided. Move to Bali and create the first collection of yoga accessories that would be for people around the world. YDL also thinks of the community. Every $ 1 of sold goes to support Urban Youth Yoga Programs.
YOGA DESIGN LAB - An Introduction from Yoga Design Lab on Vimeo.