Jade Plant Based Mat Wash 237ml
Code:
YMW8
Related products
Product detailed description
Jade's all plant-based mat wash is made specially for natural rubber yoga mats and contains a selected blend of essential oils that not only clean your mat, but also contain anti-oxidants that help extend the life of your mat.

Jade`s Mat Wash is made in the US and has a fresh, natural fragrance. Through our partnership with "Clean the World", we provide a bar of soap to a person in need with the purchase of each bottle.

Please note: Normally, we do not recommend the use of essential oils on our natural rubber mats. The Jade Mat Wash, however, is specially manufactured with a low concentration and an optimally composed formula of essential oils and even serves as an antioxidant for natural rubber. This means no damage will occur to the Jade mat rubber as it might be the case with other essential oils and other concentrations. Please only use Jade's Mat Wash to take care of your JadeYoga Mat. Mat cleaners from other manufacturers or homemade mixtures may cause damage.

Ingredients:
Water, tri sodium citrate (derived from citrus), vegetable based surfactant, white thyme, oregano and eucalyptus oils (antioxidant rich essential oils) & citrus oil based emulsion.


PROPERTIES
naturally disinfected.

contains essential oils with aroma therapeutic effects.

Content: 8 oz (237ml)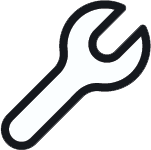 CARE
Directions:
Spray mat with Jade`s Mat Wash as needed and wipe down with a clean towel. Allow to dry (leave mat unrolled and out of sunlight for a couple of minutes). Keep out of eyes and do not ingest. Store in a cool, dry place.
Additional parameters
| | |
| --- | --- |
| Category: | Yoga Mat Wash |
| Warranty: | 2 years |
| Aroma: | Oregano, Thyme |
| Volume: | 237 ml |
Be the first who will post an article to this item!
Only registered users may post articles. Please log in or register.
Be the first who will post an article to this item!

WHO WE ARE
Our History
The story of JadeYoga really starts over 100 years ago when my grandfather emigrated to the United States in 1904 and began an oriental rug business, Jerrehian Brothers, at the age of 16. He quickly turned this business into one of the most well known and well respected rug dealers in the country by focusing on quality and service.
My father followed my grandfather into the business in the 1960s and founded Jade Industries in 1974 to solve a problem for oriental rug buyers around the world – there were no high quality rug pads to go under fine oriental rugs to provide cushion and prevent them from slipping. The solution to this problem was natural rubber and Jade began making natural rubber rug pads to go under area rugs.
In fact, the birth of JadeYoga really brought yoga mats full circle as one of the first known yoga mats was a rug pad. As the story goes, B.K.S. Iyengar was in the United States doing a demonstration on an oriental rug, but he was slipping - a student took away the rug - leaving the pad and the first yoga mat. Strangely, the yoga mat that became the norm from here was made with cheap, imitation plastic - or PVC. It was also annoyingly slippery - almost useless for most practices and likely toxic.
JadeYoga began in earnest in 2000 after we learned of the fundamental problem with most yoga mats on the market at that time - they were slippery
JadeYoga began in earnest in 2000 after we learned of the fundamental problem with most yoga mats on the market at that time - they were slippery. As we were already making natural rubber rug pads, we approached the problem from that angle and developed Harmony, the first natural rubber yoga mat.
The Beginning
We sent out something like 500 samples and got nearly 300 phone calls - an incredible response. People had never seen anything like it and were thrilled to be able to get a yoga mat that actually gripped. In addition, natural rubber has better cushion and resilience, making it more comfortable. Finally, tapped from rubber trees, natural rubber is a renewable resource and our mats are made in the United States in compliance with U.S. environmental laws and contain no PVCs - making our mats the first "green" and non-toxic yoga mats.
Directly across from my desk today there is a drawing of the oriental rug store my grandfather built. On the wall outside under the name is the business's slogan "Rugs of Quality". Just as my grandfather built the oriental rug business on quality and service, we try every day to do the same at JadeYoga. Jade is still a family business - in fact the initials J-A-D-E stand for Jackie (my mom), Amy (my sister), Dean, and Ellen (my other sister). And we are still devoted to quality and service.
Thanks and please let me know if you have any questions about us.