ONZIE Knot Crop shirt white
Code:
98/S314
Related products
Product detailed description
Go to fashion 90s! Tie your knot Crop his front to showcase their belly. Made of Jers and spandex, which is super soft and comfortable!
PROPERTIES
Material: 62% polyester, 33% Rayon, 5% spandex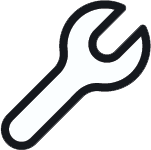 CARE
Hand wash cold or
Allow to air dry or dry in the dryer
Be the first who will post an article to this item!
Only registered users may post articles. Please log in or register.
Be the first who will post an article to this item!
Behind every ONZIE piece lies a deep respect for what the human body can do. Whether you practice or work Onzie wants you to enjoy every move you make.
The brand was established in Venice Beach, California. In the epicenter of creativity and active life. It's the type of clothing you can wear for exercise, in the office and out. It constantly tests the quality and performance of every garment it produces. If something is not perfect, ONZIE is trying to do everything possible to correct it. Every piece that sees the light of the world has already met the highest standard. In addition, it maintains its production locally, with 99% sewing, cutting and dyeing taking place in LA.
At ONZIE they are proud to offer affordable high quality yoga clothing that is comfortable and additionally resistant to external influences such as salt water, chlorine and sweat. The clothing is designed with Free-Flow Fabric technology, which makes it functional, breathable and fashionable. We believe that you will also love this comfortable, high-quality and, above all, perfect design clothes.