Tachyonized ULTRA Liberty Belt
The Liberty Belt employs a set of three Tachyonized™ 4-inch (10cm) Ultra Disks™, creating one of the most effective tools ever developed for personal wellness. It increases the wear's energy level as it unblocks and rejuvenates the entire system.
Fast delivery
Professional advice
The Liberty Belt designed initially to help alleviate painful backs and intestinal imbalances. Its effectiveness is now considered one of the most valuable tools in maintaining a high energy system — a faithful partner in preventative 5G health practices. Healers have also found wearing the Liberty Belt during sessions increases their conductivity and the effectiveness of their treatments.
Size: The Liberty Belt stretches for comfort. it has two belt pockets for your valuables when exercising. It fits waists up to 44 inches (112 cm)
Directions: Do not remove the Tachyonized Ultra Disks from the plastic. It is very important that the Ultra Disks cover the area you're treating. As the ultras conform to your body, cracking is normal and expected. It does not affect effectiveness.
Care: Hand wash with mild soap with the Ultra Disks removed. Hang to dry (do not use a washer or dryer)
Contraindications: None
Be the first who will post an article to this item!
Advanced Tachyon Technologies International products - Planet Tachyon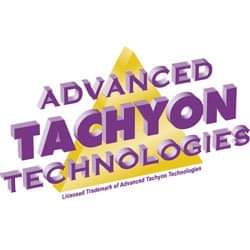 The company was founded in the early 1990s by David Wagner, author of the Tachyon Chamber, based on research by Nikola Tesla. To this day, it is the only company producing original patented Tachyon products in the world. The official manufacturer is Advanced Tachyon Technologies based in the USA. The most popular products include Tachyon Silica Discs, Pather Juice, Silica Gel, Micro Discs and Tachyonized Water. ATTI is one of the leaders in electrosmog protection (EMF) and is currently working on 5G protection.
BLOG about Tachyon energy: