Tachyonized ULTRA Micro-Disk 35mm
Code:
T35-MDU_H
Product detailed description
Tachyonized ULTRA Micro-Disk 35mm
When the Micro-Disks are placed on an injury or unbalanced area they should be left on that area until all symptoms are gone, plus an additional two to three days.
Use: Injury, Unbalanced Organ, Immune System, Meditation, Athletic Performance
Size: 35 mm
Adhere the Tachyonized Ultra Micro-Disk directly on the area in need of balancing. Cover the entire area with the appropriate number of Ultra Micro-Disks. Do not cut into the plastic lamination for any reason. The purpose of the lamination is to protect the fragile inner disk of compressed silica.
If you are experiencing a chronic or long-standing problem, it will take more time for the body's tissues to return to balance. Remember that you need to cover the entire area. Failure to do this, in many cases, will substantially increase the balancing time. There are no set time frames in which return to balance will occur. Each person is unique, with a unique set of circumstances. Please be patient and gentle with yourself, and allow your body the time it needs to come back into balance.
Energy flows out both sides of the Tachyonized Ultra Disk therefore you do not need to worry about which side is up.
Be the first who will post an article to this item!
Advanced Tachyon Technologies International products - Planet Tachyon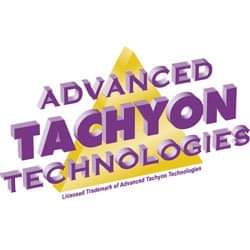 The company was founded in the early 1990s by David Wagner, author of the Tachyon Chamber, based on research by Nikola Tesla. To this day, it is the only company producing original patented Tachyon products in the world. The official manufacturer is Advanced Tachyon Technologies based in the USA. The most popular products include Tachyon Silica Discs, Pather Juice, Silica Gel, Micro Discs and Tachyonized Water. ATTI is one of the leaders in electrosmog protection (EMF) and is currently working on 5G protection.
BLOG about Tachyon energy: