Onzie Long Rib Leotard komplet Antique Rose ružový
Code:
124-ANTRML
Related products
Size: S/M
Temporarily sold out
| 124-ANTRSM
Size: M/L
In stock
(1 pcs)
| 124-ANTRML
Product detailed description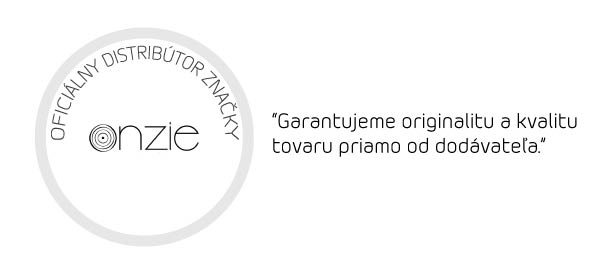 Sexy, elegantný a módny kúsok od ONZIE. Onzie Long Rib Leotard komplet je ideálny na klasickú jogu, HOT YOGU, alebo tanec. Overal má pohodlné "protišmykové" ramienka a vstavaná podprsenka ti umožní pohybovať sa bez obáv.
Za každým Onzie oblečením sa skrýva hlboká úctu k tomu, čo dokáže ľudské telo.
Ak niečo nie je dokonalé, v ONZIE sa snažia urobiť všetko, aby to napravili. Každý kúsok, ktorý uzrie svetlo sveta už splnil najvyšší štandard.
VLASTNOSTI
Materiál: 76% polyester / 24% Spandex
Vďaka technológii Free-Flow Fabric, ktorá odvádza vlhkosť udržuje pohodlie zatiaľ čo sa potíte.
Je ideálny na rôzne štýly jogy alebo tanec
STAROSTLIVOSŤ
Ručné alebo pranie za studena

Nechajte voľne vyschnúť alebo sušte v sušičke

Vyrobené v USA
Prečítajte si tiež náš článok o ONZIE
Veľkostná tabuľka:
Be the first who will post an article to this item!
Behind every ONZIE piece lies a deep respect for what the human body can do. Whether you practice or work Onzie wants you to enjoy every move you make.
The brand was established in Venice Beach, California. In the epicenter of creativity and active life. It's the type of clothing you can wear for exercise, in the office and out. It constantly tests the quality and performance of every garment it produces. If something is not perfect, ONZIE is trying to do everything possible to correct it. Every piece that sees the light of the world has already met the highest standard. In addition, it maintains its production locally, with 99% sewing, cutting and dyeing taking place in LA.
At ONZIE they are proud to offer affordable high quality yoga clothing that is comfortable and additionally resistant to external influences such as salt water, chlorine and sweat. The clothing is designed with Free-Flow Fabric technology, which makes it functional, breathable and fashionable. We believe that you will also love this comfortable, high-quality and, above all, perfect design clothes.