Manduka Yoga Strap Unfold 2.0 - Midnight (blue)
Code:
420/183
Related products
Product detailed description
PROPERTIES
length 183 cm x width 3.2 cm
length 243 cm x width 3.2 cm
solid buckle made of metal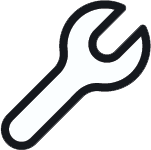 CARE
it is recommended to wash by hand
Be the first who will post an article to this item!
Only registered users may post articles. Please log in or register.
Be the first who will post an article to this item!
YOGA GOODS FROM Manduka
One of the main pillars of Manduka's philosophy is to produce yoga mats, clothing and other yoga props with minimal impact on nature and leaving environmental waste. They have been doing it for nearly 20 years and are the market leader.
The story of Peter Sterios is a remarkable demonstration of how one unobtrusive idea can become a global brand that (without patheticism) helps this world to be a better place.
In 1997 architect Peter became a yogi and designed a simple, elegant black yoga mother whose combination of strength, grip and full support revolutionized the practice of yoga. He wanted to share this amazing product with his yoga teachers, whom he owed for inspiration. He had no idea that his product and idea were so appealing to his teachers, who became his customers, and that the mat would spread all over the world.