Liforme Love yoga mat 185 x 68 cm x 4,2mm
Code:
1035
Related products
Product detailed description
Liforme Love has unique 'AlignForMe' System which works as a navigational tool for your Yoga asana practice..

SIZE
Standard size 2.5 kg, 185 cm length, 68 cm wide, 4.2 mm thick.
PROPERTIES
• 4,2 mm thickness.
• natural rubber with eco-polyurethane.
• ensuring sustainable production of high quality material that will not tear or fade.
• patented non-slip surface on the bottom side.
• excess material from the manufacturing process is recycled and re-used in the manufacture of other products, which does not leave any unnecessary waste.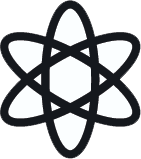 TECHNOLOGY
Evolve AlignForMe which acts as a navigation tool.
Suitable for all yogis and for any style of yoga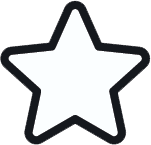 7 reasons Why Liforme
Grip as a warrior: Patanjali hit the nail on the head when he said: "Sthira Sukh Asan" (Asana is stable and comfortable position). One of the main features of yoga mat is to provide a good grip. Slippery surface on yoga mat can make your exercise very unpleasant, reducing its effectiveness and even you can get hurt. We took all this into consideration when finding the best material for yogamats. "GripForMe" material is the least slippery material, you should give it a try...
PVC free and made with no toxic chemicals so you can breathe easy and trust our mats are as planet friendly as possible. We've also used an innovative heat-bonding process to eliminate the need for toxic glues to bind the top and base layer. Biodegradable in 1-5 years in normal landfill conditions.
Wider and longer: Many of us live in cities and are forced to practice in confined spaces - in apartments, hitting into furniture or in crowded yoga studios. It is nice to have a little more space.
Create by Yogis for Yogis: During the design we consult and seek information from the best yogis around the world.
Perfect quality: Perfect result is our priority. Liforme yoga mat is as good as possible. For this we stand!
Be the first who will post an article to this item!
Only registered users may post articles. Please log in or register.
Be the first who will post an article to this item!
LIFORME
Yoga mats from yogis for yogis
* Flexity is exclusive Liforme distributor for Slovakia
Our goal is to overcome ordinary things, solve problems, create better products, be environmentally friendly, be ethical and socially just.
OM Shanti.
With Love, James.