Manduka Mat Wash Spray 59 ml
Code:
512032000
Related products
Product detailed description
Mat-Wash Spray is recommended for cleaning all yogamats. The solution contains organic essential oils and leaves your yogamat smelling fresh.
PROPERTIES
naturally disinfected.
neutralizes hard water.
contains essential oils with aroma therapeutic effects.
volume 59 ml.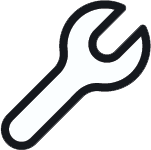 CARE
For everyday cleaning:
After exercise spray directly onto the mat surface and wipe down with a damp cloth. Air dry before rolling or using.

Deep Cleaning:
Spray directly on yogamat and allow about five minutes to soak. Wipe down with a damp cloth.

Note:
Mat-Wash Spray contains water and transporting in extremely low temperatures may freeze. Do not worry it will thaw out once indoors. The bottles are made of recycled PET materials.
TS
Tomas Sokol
works perfectly
YOGA GOODS FROM Manduka
One of the main pillars of Manduka's philosophy is to produce yoga mats, clothing and other yoga props with minimal impact on nature and leaving environmental waste. They have been doing it for nearly 20 years and are the market leader.
The story of Peter Sterios is a remarkable demonstration of how one unobtrusive idea can become a global brand that (without patheticism) helps this world to be a better place.
In 1997 architect Peter became a yogi and designed a simple, elegant black yoga mother whose combination of strength, grip and full support revolutionized the practice of yoga. He wanted to share this amazing product with his yoga teachers, whom he owed for inspiration. He had no idea that his product and idea were so appealing to his teachers, who became his customers, and that the mat would spread all over the world.