Bodhi Ceramic Neti pot 400 ml for sinus irrigation
Code:
511D
Related products
Product detailed description
Sinus irrigation with a warm saltwater solution has many benefits for the nose and sinuses. The saline solution clears the nasal passages, lubricates the mucus membranes and supports the immune system..
Regular use can help prevent and relieve sinus problems or infections, colds and can help alleviate allergy symptoms in a gentle and natural way.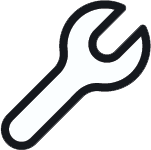 CARE
Hand wash after use.
How to use: https://youtu.be/EDSlUuAOnN0
Be the first who will post an article to this item!
Only registered users may post articles. Please log in or register.
Be the first who will post an article to this item!
Bodhi-Bodynova is based in the EU (Germany) and specializes in the production of yoga goods, in particular mats for various yoga styles, meditation pillows, bags, yoga sets, eye pillows, blocks, blocks, bolsters, belts, eco blankets, as well as other merchandise, for example, for dresses and Thai massages.
Manufacturers prefer natural materials that do not harm the environment or your health. As one of the few yoga companies, Bodhi has been tested by SGS for harmful ingredients (Eco-Tex Standard 100 EU).