ONZIE CHIC Bra sports bra Disguised Camouflage Blue
Code:
354-DISG-SM
Related products
Size: S/M
In stock
(1 pcs)
| 354-DISG-SM
Size: M/L
In stock
(1 pcs)
| 354-DISG-ML
Product detailed description
ONZIE clothing is made to be durable, sticking with every movement of your body, whether it is stretching, bending or climbing. Because those pieces are designed with functionality in mind, they can withstand even the most demanding exercises, and they are. Their shape-adapted design will surround your body in all the right places and the clothes will never lose their shape even after many wear and rinsing.
This is one of the things that yogis in the world of Onzia love so much for.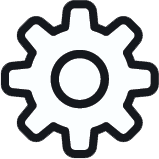 FEATURES
Material: 76% Polyester, 24% Spandex

Quick-drying and made so that it can stretch and adapt to body movements.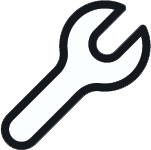 CARE
Hand or cold wash

Allow to hang or tumble dry

Fully lined
Combine with ONZIE High Rise Pocket Disguised Leggings.
Also read our article about ONZIE.
Size chart:
Be the first who will post an article to this item!
Only registered users may post articles. Please log in or register.
Be the first who will post an article to this item!
Behind every ONZIE piece lies a deep respect for what the human body can do. Whether you practice or work Onzie wants you to enjoy every move you make.
The brand was established in Venice Beach, California. In the epicenter of creativity and active life. It's the type of clothing you can wear for exercise, in the office and out. It constantly tests the quality and performance of every garment it produces. If something is not perfect, ONZIE is trying to do everything possible to correct it. Every piece that sees the light of the world has already met the highest standard. In addition, it maintains its production locally, with 99% sewing, cutting and dyeing taking place in LA.
At ONZIE they are proud to offer affordable high quality yoga clothing that is comfortable and additionally resistant to external influences such as salt water, chlorine and sweat. The clothing is designed with Free-Flow Fabric technology, which makes it functional, breathable and fashionable. We believe that you will also love this comfortable, high-quality and, above all, perfect design clothes.