Tachyonized Silica Gel 30ml
Code:
SG-2_H
Related products
Product detailed description
Silica Gel is designed to help solve various health challenges. E.g. in problems affecting bones, ligaments, tendons, muscles, connective tissue, brain, heart, immune system and nerves.
The organic form of silica which is incorporated in particular in the solid parts of the body - the bones, joints, nails, teeth. Tachyon silicon molecules provide energy supply while internal protection against electro-smog. This form of silicon required for the production of collagen for bones, connective tissue and is valuable as a nerve conductor.
The gel is derived tachyonized quartz crystal (the purest form of silica). The microscopic Tachyonized particles of silica are so finely dispersed in the water to be gelled.
In the animal and plant kingdom silica structural building block. It located throughout the body and is absolutely essential for health.
Breeding Silica Gel:
silica needed for the formation of collagen for bones, connective tissue, and is of value as a nerve guide. Silica Gel helps maintain healthy nails, skin, hair, tendons and ligaments. It is important in maintaining flexible arteries, it helps to prevent cardiovascular disease, stimulates the immune system and slows the aging of tissues.
Silica gel is also useful in the prevention and the prevention of osteoporosis and Alzheimerovejh disease. Individuals with chronic pain reported that after several weeks of use Silica Gel experienced a reduction in stiffness and immobility. It is also great for pets.
Ingredients (Ingredients):
purified water and Silica Gel
Recommended use:
Start with 1-2 drops once or twice a day. It may also drips into juice or water (if necessary). The dosage may be gradually increased to 8 to 10 drops per day or more.
Contraindications and information:
The colloid is very strong. The recommended daily dose should not exceed. Store the reach of small children.
Be the first who will post an article to this item!
Advanced Tachyon Technologies International products - Planet Tachyon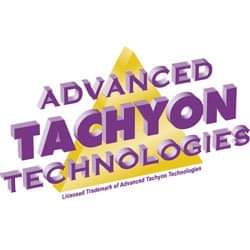 The company was founded in the early 1990s by David Wagner, author of the Tachyon Chamber, based on research by Nikola Tesla. To this day, it is the only company producing original patented Tachyon products in the world. The official manufacturer is Advanced Tachyon Technologies based in the USA. The most popular products include Tachyon Silica Discs, Pather Juice, Silica Gel, Micro Discs and Tachyonized Water. ATTI is one of the leaders in electrosmog protection (EMF) and is currently working on 5G protection.
BLOG about Tachyon energy: