Tachyonized Panther Juice 30, 60, 90 ml
Code:
PJ-1_H
Related products
Volume: 30 ml
In stock
(1 pcs)
| PJ-1_H
Volume: 60 ml
In stock
(2 pcs)
| PJ-2_H
Volume: 90 ml
On request 1 - 2 weeks*
| PJ-3_H
Product detailed description
| | |
| --- | --- |
| | "We guarantee the originality and quality of goods directly from the supplier" |
Tachyonized Panther Juice 30, 60, 90 ml
Tachyonized Panther Juice is invaluable in helping to joint and muscle pain, arthritis, various swellings, sprains, varicose veins, carpal tunnel syndrome, tendonitis (tendonitis), with cramps. Tachyon most popular product ever.
Ingredients (Ingredients) - 100% organic constituents:
Water, Camphora U.S.P., Peppermint Oil, Arnica,MSM, Xanthan Gum, Ginger Root Oil, Cinnamon Leaf Oil, Aloe Vera, Camellia Sinensis Leaf Extract, Caprylyl Glycol (From Coconut), Capsicum, Citrus Aurantium Dulcis (Orange) Peel Oil, Carbomer, Grapefruit Seed Extract, Decyl Glucoside, Glycerin, Coconut Oil, Hamamelis Virginiana (Witch Hazel) Leaf Extract, Xyliance, Rosa Damascena Flower Water, Sodium Carbonate, Meadowsweet Extract, Mojave Yucca Extract, Vitamin E
Tachyonized Panther Juice treatement:
This pleasant smelling Tachyonized compound penetrates deep into muscles and tissues delivering Tachyon directly to the source of the issue. A gentle, warming sensation can sometimes be felt, followed by a measurable dissolving of the undesired symptoms. The process is compounded by time, with the effects normally felt within 15 minutes, compounding for a total experience in about 1 hour. The outcome is often reported as a complete re-establishment of a symptom-free balance.
Tachyon Panther Juice is perfectly combined with the Silica disks. In their mutual use it is possible to achieve even better results.
Recommended use:
Shake well before using. Apply topically every 2-4 hours as desired. Massage gently into the skin.
Notifications and storage:
Keep away from children. The product is designed for outdoor use. If there is any irritation, stop using the product. Avoid contact of product with eyes. If predsalen gets into the eyes, they should be rinsed with water. Due to the used mixture of organic vitamins, the product color may be slightly different.
CONTRAINDICATIONS AND CAUTIONS:
This product is for external use only! If any irritation occurs discontinue use. Keep out of eyes! If eye contact occurs, flush with water.
Sizes:
Tachyon Panther Juice is available in sizes of 30 ml, 60 ml and 90 ml.
Be the first who will post an article to this item!
Advanced Tachyon Technologies International products - Planet Tachyon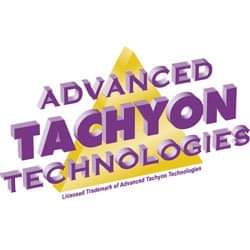 The company was founded in the early 1990s by David Wagner, author of the Tachyon Chamber, based on research by Nikola Tesla. To this day, it is the only company producing original patented Tachyon products in the world. The official manufacturer is Advanced Tachyon Technologies based in the USA. The most popular products include Tachyon Silica Discs, Pather Juice, Silica Gel, Micro Discs and Tachyonized Water. ATTI is one of the leaders in electrosmog protection (EMF) and is currently working on 5G protection.
BLOG about Tachyon energy: