Tachyonized Spirulina
Tachyonized Spirulina is an incredibly nutrient-dense food containing nearly every nutrient needed to sustain life, except for water. This tiny organism, mostly protein, provides rare essential fatty acids, uniquely energizing carbohydrates, important vitamins and naturally chelated minerals.
Fast delivery
Professional advice
It is an immune-enhancing nutraceutical with an abundance of phytochemicals, antioxidants, carotenoids, beta glucans and sulfolipids. As a superfood, Spirulina's nutrient profile is richer than that of any other food, plant, grain, or herb.
Spirulina averages about 65% protein and is easily assimilated and digestible, even if you have an illness or have difficulty digesting complex proteins.
Ingredients: 100% Pure Hawaiian Spirulina.
Size: Spirulina tablets are available in 75 and 200 tablet bottles.
1 Spirulina tablet contain 500mg
Dosage: Start with 4 tablets daily and increase to 8 tablets daily for a maintenance dose.
Contraindications: None
Be the first who will post an article to this item!
Advanced Tachyon Technologies International products - Planet Tachyon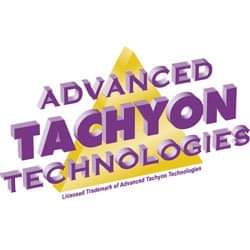 The company was founded in the early 1990s by David Wagner, author of the Tachyon Chamber, based on research by Nikola Tesla. To this day, it is the only company producing original patented Tachyon products in the world. The official manufacturer is Advanced Tachyon Technologies based in the USA. The most popular products include Tachyon Silica Discs, Pather Juice, Silica Gel, Micro Discs and Tachyonized Water. ATTI is one of the leaders in electrosmog protection (EMF) and is currently working on 5G protection.
BLOG about Tachyon energy: