Tachyonized DHA - Brain Food
Tachyonized DHA is an organic, algae derived organ-specific to the nervous system. It energizes the brain's Subtle Organizing Energy Fields (SOEFs) helping them move towards optimal balance.
Fast delivery
Professional advice
DHA is the major long-chain Omega-3 fatty acid found in the brain. It is the primary building block of the grey matter of the brain and the retina of the eye and is concentrated in parts of the brain that require a high degree of electrical activity.
Ingredients: 150 mg of Tachyonized DHA Algae Oil in a 500 mg, vegan soft capsule shell.
Size: 75 capsules per bottle.
Dosage: Take 1 capsule, supplying 150 mg of DHA daily. Take with a meal.
Contraindications: None
Be the first who will post an article to this item!
Advanced Tachyon Technologies International products - Planet Tachyon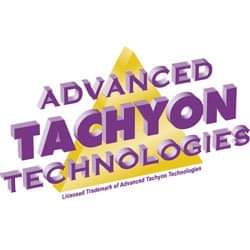 The company was founded in the early 1990s by David Wagner, author of the Tachyon Chamber, based on research by Nikola Tesla. To this day, it is the only company producing original patented Tachyon products in the world. The official manufacturer is Advanced Tachyon Technologies based in the USA. The most popular products include Tachyon Silica Discs, Pather Juice, Silica Gel, Micro Discs and Tachyonized Water. ATTI is one of the leaders in electrosmog protection (EMF) and is currently working on 5G protection.
BLOG about Tachyon energy: