Bodhi Lotus Pro TPE Yoga Mat 183 x 60 cm x 6 mm
Bodhi Lotus Pro TPE yoga mat has a uniquely soft and grippy surface structure. It is made of the environmentally-friendly material TPE (Thermosplastic Elastomer Foam. Suitable for Pilates and gymnastics.
Fast delivery
Professional advice
Bodhi Lotus Pro TPE Yoga Mat 183 x 60 cm x 6 mm
The surface of yoga mat made of TPE foam is softer than other yoga mats. As well as offering a high level of comfort, these mats are also somewhat more sensitive to abrasion and can show signs of wear more quickly than PVC yoga mats. SGS-tested, free of PVC, contains no toxic plasticizers, heavy metals or AZO dyes.
DIMENSIONS
Length: 183 cm
Width: 60 cm
Thickness: 6 mm
Weight: 1,1 kg
FEATURES
Material: TPE
Suitable for beginners
Soft, impact resistant

Both sides of the mat are usable

Easy care
CARE
STORAGE:
Please be sure to always roll the mat with the underside facing in to avoid wrinkles on the surface. Do not expose the mat to excessive sunlight and heat.
CLEANING:
Wipe with a damp cloth to clean.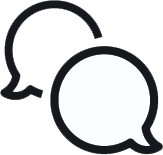 PRODUCT FREQUENTLY ASKED QUESTIONS
1. Is the strap / packaging part of the product?
No. You can choose from our selection of yoga mat straps.
2. Is the mat suitable for other exercises?
Yes Pilates and Gymnastics
3. Can the mat be washed in the washing machine?
No.
4. Will a length of 183 cm be enough for me when I measure 187 cm?
Yes. In common positions such as warrior, plank, or dog face up, we always use a certain part of the mat and the body is not fully stretched. Even when lying down, the head is placed on the top, so we do not reach the full height as when standing.
Additional parameters
Category

:

Regular Yoga Mats for Pilates and Fitness
Warranty

:

2 years
Thickness

:

6 mm
Width

:

60 cm
Product length

:

183 cm
Material

:

TPE
Surface

:

TPE
Color

:

Black, gray, purple, green, orange, violet (aubergine)
Weight

:

Light 1-2 kg
Be the first who will post an article to this item!
QUALITY MATS AND YOGA EQUIPMENT, PILATES, MEDITATION MATS AT REASONABLE PRICES
The German company Bodhi-Bodynova focuses on yoga equipment such as mats for various styles of yoga,meditation pillows, bolsters, bags, blocks, straps, and accessories such as relaxation eye pillows and statuettes, teapots, blankets.
We also offer items for massages, Pilates and fitness. Like the Bodhi Yamadhi and Niyama clothing brands, the Bodhi brand focuses primarily on product quality at affordable prices.
Bodhi Phoenix and Bodhi Ecopro are among the most popular mats of Flexity brand, and in Germany and France, they are available in various colors, lengths and widths. The Maharaja color collection is represented by the popular meditation pillow and bolster.
Bodhi focuses primarily on natural materials that do not harm the environment or your health and is one of the largest manufacturers in this segment. As one of the few yoga companies, Bodhi tests its mats by independent SGS institutes for harmful ingredients (Eko-Tex Standard 100 EU).
Flexity is the official distributor of the Bodhi brand in Slovakia and the Czech Republic.