Bodhi Ganges Yoga Mat 183 x 60 cm x 6 mm
Bodhi Ganges is an all-round PVC mat, suitable for all yoga poses with a textured, grippy surface on both sides, providing reliable comfort for yoga and fitness.
Fast delivery
Professional advice
Bodhi Ganges Yoga Mat 183 x 60 cm x 6 mm
The Ganges yoga mat is a 6mm suitable for all yoga practices. The gradient color combinations of blue/white, red/orange or green/yellow are particularly attractive. The mat has good traction and shock-absorbing properties and is a long-lasting mat.
With Öko-Tex certificate (TP025 122612), SGS-tested, PVC mat without AZO dyes, without DOP, without heavy metals, phthalate-free.
Please note, the non-slip properties of the mat can be reduced by a lot sweat or humidity as the mat does not absorb moisture and a film of sweat can lead to less grip on the mat.
7 tips on how to choose the right yoga mat.
DIMENSIONS
Length: 183 cm
Width: 60 cm
Thickness: 6 mm
Weight: 1,7 kg
FEATURES
Material: PVC
Suitable for beginners
Soft, impact resistant

Both sides of the mat are usable




Easy care
CARE
STORAGE:
Try rolling it so the top surface is facing outwards. This keeps the corners of the mat flat when practicing. Do not expose the mat to excessive sunlight and heat.
CLEANING:
The mat is machine washable up to a maximum of 30°C. Do not spin or tumble dry.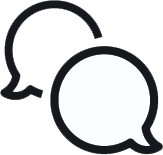 PRODUCT FREQUENTLY ASKED QUESTIONS
1. Is the strap / packaging part of the product?
No. You can choose from our selection of yoga mat straps.
2. Is the mat suitable for other exercises?
Yes.
3. Can the mat be washed in the washing machine?
Yes it can.
4. Will a length of 183 cm be enough for me when I measure 185 cm?
Yes. In common positions such as warrior, plank, or dog face up, we always use a certain part of the mat and the body is not fully stretched. Even when lying down, the head is placed on the top, so we do not reach the full height as when standing.
5. How to improve the adhesion of the mat?
Nothing special needs to be done with PVC mats of this type, it is sufficiently adhesive. If signs of rolling are visible, after a while, the mat will wipe and stick to the ground. Both sides can be used for the exercise. However, it should be noted that the properties of PVC are different from those of natural materials - rubber. The mat may slip during intense sweating. Therefore, if you sweat a lot, we recommend investing in a mat made of natural rubber (possibly in combination with PU).
Be the first who will post an article to this item!
QUALITY MATS AND YOGA EQUIPMENT, PILATES, MEDITATION MATS AT REASONABLE PRICES
The German company Bodhi-Bodynova focuses on yoga equipment such as mats for various styles of yoga,meditation pillows, bolsters, bags, blocks, straps, and accessories such as relaxation eye pillows and statuettes, teapots, blankets.
We also offer items for massages, Pilates and fitness. Like the Bodhi Yamadhi and Niyama clothing brands, the Bodhi brand focuses primarily on product quality at affordable prices.
Bodhi Phoenix and Bodhi Ecopro are among the most popular mats of Flexity brand, and in Germany and France, they are available in various colors, lengths and widths. The Maharaja color collection is represented by the popular meditation pillow and bolster.
Bodhi focuses primarily on natural materials that do not harm the environment or your health and is one of the largest manufacturers in this segment. As one of the few yoga companies, Bodhi tests its mats by independent SGS institutes for harmful ingredients (Eko-Tex Standard 100 EU).
Flexity is the official distributor of the Bodhi brand in Slovakia and the Czech Republic.