JADE Harmony yoga mat 173 x 61 cm x 5mm
Code:
368OL
Related products
Product detailed description
JADE Harmony yoga mat 173 x 61 cm x 5mm
The Jade Harmony mat is the best-selling yoga mat from the Jade Yoga collection. With a thickness of 5 mm, it offers good cushion, excellent grip and stability.
Jade mats are made in a sustainable manner with natural rubber tapped from rubber trees. They contain no PVC, EVA or other synthetic rubber, Made in the United States.
DIMENSIONS
Length: 173 cm
Width: 61 cm
Thickness: 5 mm
Weight: 2.2 kg
FEATURES
Material: natural rubber

JadeYoga mats are made of natural rubber which carry their own typical smell

Jade mats are 99% latex free
CARE
Wipe your mat down with a damp cloth (only water!) on a weekly basis

For a deeper clean you can use plant-based mat wash

Do not use

alcohol, essential oils, soap, detergents

Never place the mat in a washing machine or in a dryer

Avoid direct sunlight
ATTENTION: These yoga mats are shorter than the standard 180 cm!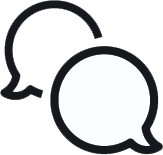 PRODUCT FREQUENTLY ASKED QUESTIONS
1. Is yoga strap part of the product?
No it is not. You can choose from our selection of yoga straps or yoga bags.
2. Is the mat suitable for other exercises?
Yes.
3. Can yoga mat be washed in the washing machine?
No, it is not recommended.
4. Will a length of 173 cm be enough if I measure 175 cm?
Yes. In common positions such as warrior, plank, or upward facing dog we always use a certain part of the mat and the body is not fully stretched.
5. If yoga mat is sold out, when will it be available again?
Feel free to email us and we will give you an update from our supplier.
Additional parameters
Category

:

Eco Friendly Yoga Mats for Pilates and Fitness
Warranty

:

2 roky
Thickness

:

5 mm
Width

:

61 cm
Product length

:

173 cm
Material

:

natural rubber
Surface

:

natural rubber
Color

:

Black, green, pink, blue, Orange, Grey
Weight

:

Medium 2-3 kg
AB
Alicia Brenner
Best Yoga mat! Absolutely worth it to invest in a proper one like this lasting for lifetime. Plus made of natural rubber! Super quick delivery and could even change the color after ordering!

WHO WE ARE
Our History
The story of JadeYoga really starts over 100 years ago when my grandfather emigrated to the United States in 1904 and began an oriental rug business, Jerrehian Brothers, at the age of 16. He quickly turned this business into one of the most well known and well respected rug dealers in the country by focusing on quality and service.
My father followed my grandfather into the business in the 1960s and founded Jade Industries in 1974 to solve a problem for oriental rug buyers around the world – there were no high quality rug pads to go under fine oriental rugs to provide cushion and prevent them from slipping. The solution to this problem was natural rubber and Jade began making natural rubber rug pads to go under area rugs.
In fact, the birth of JadeYoga really brought yoga mats full circle as one of the first known yoga mats was a rug pad. As the story goes, B.K.S. Iyengar was in the United States doing a demonstration on an oriental rug, but he was slipping - a student took away the rug - leaving the pad and the first yoga mat. Strangely, the yoga mat that became the norm from here was made with cheap, imitation plastic - or PVC. It was also annoyingly slippery - almost useless for most practices and likely toxic.
JadeYoga began in earnest in 2000 after we learned of the fundamental problem with most yoga mats on the market at that time - they were slippery
JadeYoga began in earnest in 2000 after we learned of the fundamental problem with most yoga mats on the market at that time - they were slippery. As we were already making natural rubber rug pads, we approached the problem from that angle and developed Harmony, the first natural rubber yoga mat.
The Beginning
We sent out something like 500 samples and got nearly 300 phone calls - an incredible response. People had never seen anything like it and were thrilled to be able to get a yoga mat that actually gripped. In addition, natural rubber has better cushion and resilience, making it more comfortable. Finally, tapped from rubber trees, natural rubber is a renewable resource and our mats are made in the United States in compliance with U.S. environmental laws and contain no PVCs - making our mats the first "green" and non-toxic yoga mats.
Directly across from my desk today there is a drawing of the oriental rug store my grandfather built. On the wall outside under the name is the business's slogan "Rugs of Quality". Just as my grandfather built the oriental rug business on quality and service, we try every day to do the same at JadeYoga. Jade is still a family business - in fact the initials J-A-D-E stand for Jackie (my mom), Amy (my sister), Dean, and Ellen (my other sister). And we are still devoted to quality and service.
Thanks and please let me know if you have any questions about us.