Manduka PRO Extra Long Black Sage Yoga Mat® 6 mm
Code:
111016050
Product detailed description
Black Sage Pro comes with a lifetime warranty. This yoga mat is built on intensive and frequent use, so it don't peel, flake or fade. It improves with each use, has sufficient flexibility to reduce joint stress while providing the necessary stability in difficult positions.
Read 8 tips on how to choose the right mat.

SIZE
Weight & Size: 4.3 kg, 216 cm long, 66 cm wide, 6 mm thick.
PROPERTIES
• the surface of the closed cells can retain moisture and perspiration does not leak into the very structure of the substrate and prevents bacteria (ideal for hot yoga types - e.g. hot yoga).
• dense structure provides an unprecedented experience in protection of joints exercise and usability on any surface (carpet, concrete, wood floor).
• made like fabric, perfect for optimal movement between positions.
• sustainable production ensures high quality material that will not tear and does not fade.
• patented non-slip surface on the bottom side.
• Certification OEKO-TEX produced without emissions.
• 100% latex-free.
These features make Yogamat PRO heavier than ordinary yogamats. If you need your regular yogamat carry with you, check out Manduka PROlite®.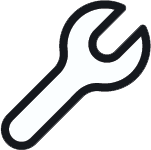 CARE
STORAGE
Try rolling it so the top surface is facing outwards. This keeps the corners of the mat flat when practicing.
TREATMENT
We recommend using Manduka Mat Wash Spray or home-made apple cider vinegar and water 1: 1. Spray the top surface with mat cleaner, wipe clean with a damp cloth and hang to dry. The new yogamat is factory coated with a thin film, impregnation and could be slippery at the beginning. Before rolling the mat leave to dry. Do not wash in the washing machine. If you still feel the smell from production, try hand scrub with a brush and soap and let dry, odor should be mitigated.
Be the first who will post an article to this item!
YOGA GOODS FROM Manduka
One of the main pillars of Manduka's philosophy is to produce yoga mats, clothing and other yoga props with minimal impact on nature and leaving environmental waste. They have been doing it for nearly 20 years and are the market leader.
The story of Peter Sterios is a remarkable demonstration of how one unobtrusive idea can become a global brand that (without patheticism) helps this world to be a better place.
In 1997 architect Peter became a yogi and designed a simple, elegant black yoga mother whose combination of strength, grip and full support revolutionized the practice of yoga. He wanted to share this amazing product with his yoga teachers, whom he owed for inspiration. He had no idea that his product and idea were so appealing to his teachers, who became his customers, and that the mat would spread all over the world.