Bodhi Rishikesh Premium 60 yoga mat with straps 183 x 60 cm 4.5 mm
Code:
YRAOG
Product detailed description
Bodhi Rishikesh Premium 60 yoga mat with straps 183 x 60 cm 4.5 mm
Rishikesh yoga mat is very popular for yoga studios and for everyday use. It is recommended for repeated and intensive use. One of the bestseller mat from Bodhi.
Rishikesh Premium mat with a thickness of 4.5 mm provides sufficient comfort, good adhesion and stability. It is free of latex, AZO dyes, DOP plasticizers and heavy metals. Keep in mind that sweat and moisture tend to reduce adhesion because the mat is made of PVC and can slip.
* Note: This mat is one of the basic PVC mats, which is directly proportional to its properties. After longer use, the surface of the mat can improve.
8 tips on how to choose the right yoga mat.
DIMENSIONS
Length: 183 cm
Width: 60 cm
Thickness: 4.5 mm
Weight: 1.75 kg
FEATURES
material: PVC

latex-free (suitable for people allergic to LATEX), AZO dyes, DOP plasticizers and heavy metals
VIDEO DETAIL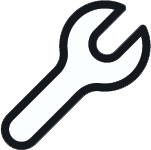 CARE
STORAGE:
Roll the mat with the bottom layer towards the bottom and only when it is completely dry to avoid damaging it. From the beginning, keep the mat disassembled and clean it regularly. Do not expose the mat to excessive sunlight.
CLEANING:
Do not use any alcohol-based solutions for cleaning as this could seriously damage the surface of the mat. In case of excessive sweating, we recommend washing the mat with a minimum amount of soapy water, then using a little clean water (to avoid leaving soap stains on the mat) and let it dry.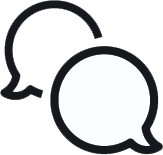 PRODUCT FREQUENTLY ASKED QUESTIONS
1. Is the strap part of the product?
Yes, 2 elastic bands are included.
2. Is the mat suitable for other exercises?
Yes.
3. Can the mat be washed in the washing machine?
Our experience has shown that the mat can be washed in a washing machine at lower temperatures.
4. Will a length of 183 cm be enough if I measure 185 cm?
Yes. In common positions such as warrior or plank we always use a certain part of the mat and the body is not fully stretched. Even when lying down, the head is placed on the top, so we do not reach the full height as when standing.
Additional parameters
Category

:

Non-Slip Yoga Mats
Warranty

:

2 years
Thickness

:

4,5 mm
Width

:

60 cm
Product length

:

183 cm
Material

:

PVC
Surface

:

PVC
Weight

:

Easy 1-2 kg
OK
Oksana Kirjanova
Very happy with this mat.super.thanks
Bodhi-Bodynova is based in the EU (Germany) and specializes in the production of yoga goods, in particular mats for various yoga styles, meditation pillows, bags, yoga sets, eye pillows, blocks, blocks, bolsters, belts, eco blankets, as well as other merchandise, for example, for dresses and Thai massages.
Manufacturers prefer natural materials that do not harm the environment or your health. As one of the few yoga companies, Bodhi has been tested by SGS for harmful ingredients (Eco-Tex Standard 100 EU).