Tachyon 5G Ultra Phone Disk
Code:
PC-24M-5G-1_H
Related products
Product detailed description
5G Tachyon Ultra Phone Disk
The Tachyonized 5G Ultra Phone Disk comes attached to a double-sided adhesive sticker. Simply peel off the paper backing, and adhere it to the clean, dry surface of the phone's battery compartment. Do not cut into the plastic lamination or separate the sandwich composite for any reason. The purpose of the lamination and composite is to protect the inner disks from day to day use.
For ultimate protection, especially for heavy users, we strongly recommend limiting your exposure and avoiding holding your device close to your head or body for extended periods of time.
Size: Phone disk is 24mm and the thickness is 2.5mm
Be the first who will post an article to this item!
Advanced Tachyon Technologies International products - Planet Tachyon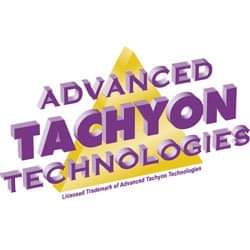 The company was founded in the early 1990s by David Wagner, author of the Tachyon Chamber, based on research by Nikola Tesla. To this day, it is the only company producing original patented Tachyon products in the world. The official manufacturer is Advanced Tachyon Technologies based in the USA. The most popular products include Tachyon Silica Discs, Pather Juice, Silica Gel, Micro Discs and Tachyonized Water. ATTI is one of the leaders in electrosmog protection (EMF) and is currently working on 5G protection.
BLOG about Tachyon energy: