Manduka Eko® Yoga Mat Charcoal 180 x 61 cm x 5 mm
Code:
135021077
Related products
Length of yogamat: 180 cm
On request 1 - 2 weeks*
| 135021077
Product detailed description
Manduka Eko® Yoga Mat Charcoal 180 x 61 cm x 5 mm
Manduka eKO® Yoga Mat have a closed cell surface, which will never absorb moisture. After more than 4 years of development with the help of yoga teachers, Manduka has managed to create a long-lasting yoga mat from biodegradable natural tree rubber.
DIMENSIONS
Weight:

3.2 kg

Length: 180 cm
Width: 61 cm
Thickness: 5 mm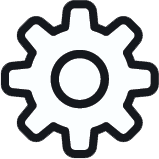 FEATURES
5 mm thickness provides reliable joint protection during exercise and good grip on any surface (carpet, concrete, wooden floor)

Catch-Grip technology

provides the perfect balance of grip and drag which allows you to flow effortlessly between poses

Usage of the eKO® Series in a hot environment requires regular care to maintain the performance of the rubber

99% latex-free, PVC-free and no harmful plasticizers

Not recommended for those with Latex sensitivities

Made in Taiwan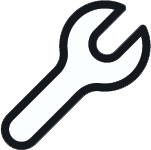 CARE
You can use Manduka Mat wash for daily clean.

Use a clean cloth to wipe the mat dry before rolling or using

DO NOT put the eKO® Series in the washing machine, as it will damage the mat and increase the breakdown of the rubber mat
STORAGE
Do not leave the mat exposed to direct sunlight. If wet, allow the mat to dry before rolling up.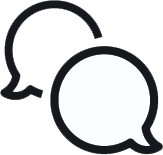 FREQUENTLY ASKED QUESTIONS
1. Is yoga strap part of the product?
No it's not. We recommend choosing from straps or carrying bags.
2. Is the mat suitable for other exercises?
Yes.
3. Can yoga mat be washed in the washing machine?
No.
4. Will a length of 180 cm be enough for me when I measure 185 cm?
Yes. In common positions such as warrior or upward - facing dog we always use a certain part of the mat and the body is not fully stretched.
5. If yoga mat is sold out, when it will be available?
Feel free to email us and we will give you an update from our supplier.
Be the first who will post an article to this item!
YOGA GOODS FROM Manduka
One of the main pillars of Manduka's philosophy is to produce yoga mats, clothing and other yoga props with minimal impact on nature and leaving environmental waste. They have been doing it for nearly 20 years and are the market leader.
The story of Peter Sterios is a remarkable demonstration of how one unobtrusive idea can become a global brand that (without patheticism) helps this world to be a better place.
In 1997 architect Peter became a yogi and designed a simple, elegant black yoga mother whose combination of strength, grip and full support revolutionized the practice of yoga. He wanted to share this amazing product with his yoga teachers, whom he owed for inspiration. He had no idea that his product and idea were so appealing to his teachers, who became his customers, and that the mat would spread all over the world.