Manduka PRO Black Sage Yoga Mat® 6 mm
Code:
111011050
Related products
Product detailed description
The Manduka Black Sage PRO mat is designed to last a lifetime. Thanks to its technological process Manduka successfully reduced the number of yogamats that end up in landfills and reduces the overall consumption of materials. Made of recycled PVC.
The Manduka Black Sage Pro mat comes with a lifetime warranty. This yoga mat is built for intensive and frequent use, so it doesn't peel, flake or fade. It has sufficient flexibility to reduce joint stress, while also providing the necessary stability in difficult positions. If you're looking for a solid foothold in discovering what your body can do, Black Sage® PRO is the right choice.
7 tips how to choose the right yoga mat

SIZE
Standard Weight & Size: 3.4 kg, 180 cm length, 66 cm wide, 6 mm thickness.
Long variant 4.3 kg, 216 cm long, 66 cm wide, 6 mm thickness.
PROPERTIES
• the surface of the closed cells retains moisture and perspiration does not leak into the deeper structure of the mat, therefore prevents bacteria to multiply (ideal for Hot yoga).
• dense structure provides an unprecedented experience when it comes to the protection of the joints during exercise, and also has a high usability on any surface (carpet, concrete, wooden floor).
• perfect for optimal movement between positions.
• sustainable production ensures high quality material that will not tear and will not fade
• patented non-slip surface on the bottom side
• Certification OEKO-TEX produced without emissions.
• 100% latex-free
These features make PRO series yogamats heavier than the ordinary yogamats. If you need your regular yogamat carry with you, check out the Manduka PROlite® collection.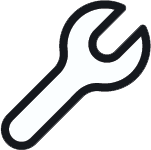 CARE
STORAGE

Try rolling it so the top surface is facing outwards. This keeps the corners of the mat flat when practicing.
Do not expose the mat to excessive sunlight. If the pad is wet, allow it to dry before rolling. For best performance when not in use, keep the yogamat rolled in the bag or pouch, as prolonged exposure to air and sunlight can damage the material.
CLEANIN TIPS

Tips for daily "refreshment" of the mat:
Keep your Pro mat fresh and clean by cleaning it with Manduka spray Wash & Refresh, or at least with water after each use. Always wipe the pad dry with a clean cloth before rolling it up or using it.
For deep cleaning:
Maintain the quality of your PRO mat with monthly deep cleaning. Apply the celansing spray, leave the cleaner to act for 5 minutes and then gently wipe the mat with a clean cloth before re-rolling or using it.
For even more thorough cleaning:
Use the Manduka Botanical Cleaner. Spray, leave the cleaner to act for 5 minutes and then gently wipe the pad with a clean cloth before re-rolling or using it.
Important instructions:
Use the mat as often as you can. The best recipe to maintain and also improve the properties of the PRO mat is regular practice. Therefore, if you are experiencing a slippery surface from the beginning, all you need is patience, caution and by the time you will feel more stability in every position.
You can also improve the anti-slip effect by using Manduka Grip Hand Gel.
* If you find the surface of the mat slippery even after a while, Manduka recommends getting another towel for the mat or regularly wiping the sweat off of the yogamat during practice.
Be the first who will post an article to this item!
YOGA GOODS FROM Manduka
One of the main pillars of Manduka's philosophy is to produce yoga mats, clothing and other yoga props with minimal impact on nature and leaving environmental waste. They have been doing it for nearly 20 years and are the market leader.
The story of Peter Sterios is a remarkable demonstration of how one unobtrusive idea can become a global brand that (without patheticism) helps this world to be a better place.
In 1997 architect Peter became a yogi and designed a simple, elegant black yoga mother whose combination of strength, grip and full support revolutionized the practice of yoga. He wanted to share this amazing product with his yoga teachers, whom he owed for inspiration. He had no idea that his product and idea were so appealing to his teachers, who became his customers, and that the mat would spread all over the world.