Basic exercises for a foam massage roller or foam roller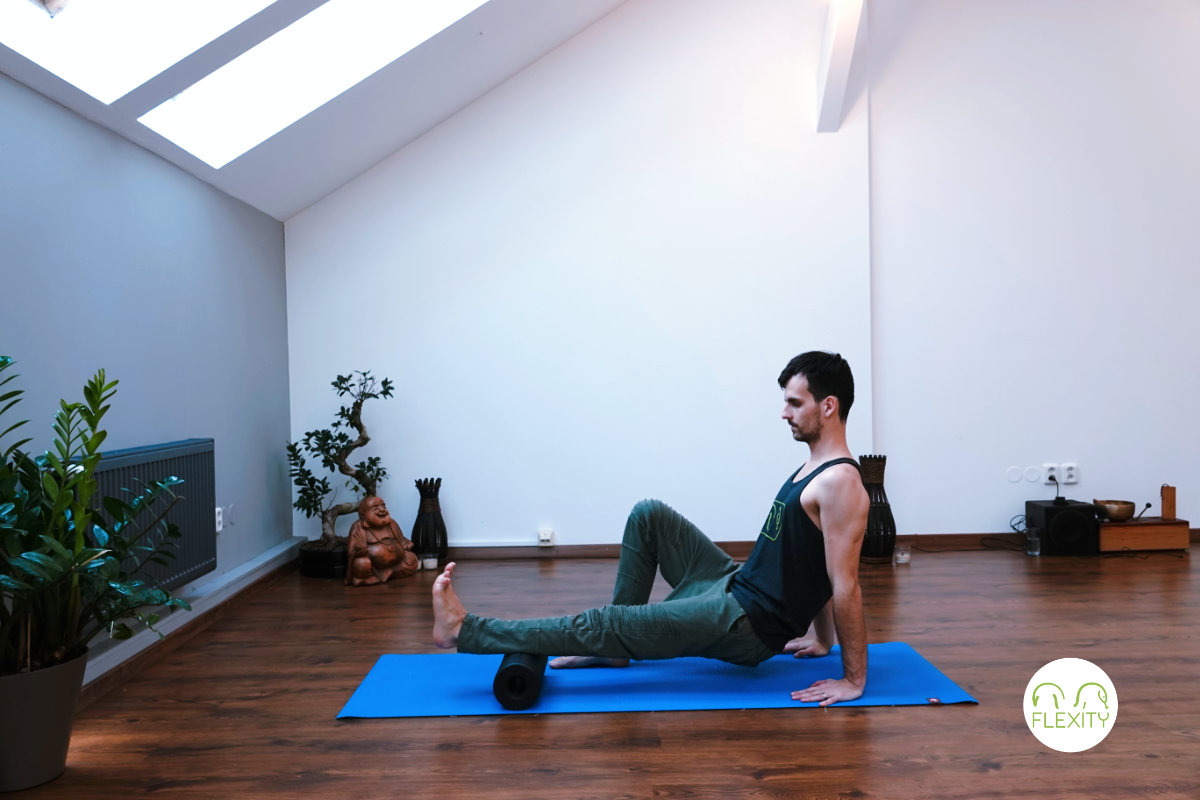 FOAM MASSAGE CYLINDER
The foam massage cylinder is now a relatively well-known popular self-myofascial release (SMR) device by Mark F. Barnes, which is based on massaging body parts with a roller. An alternative to self-myofascial release is fascial release with the help of a trained masseur, rolfing and sub-methods.
Foam roller massage is focused on muscles and fascial tissue , which surrounds and connects muscles, organs, tendons and other internal parts of the body. The fascia plays an important role in holding the body together and protecting it from spreading infections in the body. Their elasticity and sufficient hydration are important for fascia. If the fascia is glued in certain parts to the structures that cover it, it causes shortening, stiffening or pain. Therefore, it is important to pay attention to their proper condition in order to maintain performance and improve regeneration.
Contents
WHAT DOES EXERCISE ON A MASSAGE ROLLER BRING?
During our lives, we go through various injuries, incorrect posture habits, intense stress and situations that affect our body and "write" into the fascial network of man. By gradually practicing self-myofascial release with your own body weight, you can get several positive effects with the help of a foam roller:
better range of motion of muscles and joints
better flexibility of the body and thus prevention of injuries
higher blood and oxygen flow
increase in performance in sports
muscle pain relief
stress reduction
helps break down cellulite
sleep improvement
improving overall neuromuscular coordination
BASIC PRINCIPLES OF EXERCISE ON A FOAM CYLINDER
Exercising with a foam roller is relatively easy and you can exercise it regularly at home. To avoid discomfort during exercise, follow a few principles:
start rolling slowly down and up along the game for about 30 - 60 seconds,
perform the exercise slowly and smoothly,
breathe deeply and smoothly throughout the exercise - do not hold your breath,
pay attention to the place you are practicing and relax it mentally,
we walk with the roller only in the parts where there is muscle (we avoid the joint),
do not use a roller on this area if there is pain in the lower spine,
watch out for organs such as the kidneys and liver that do not protect other bones,
parts of the body that you do not practice with a roller can be replaced by a ball (tennis, duoball) - exercises on the ground or on the wall.
Bruising may be a sign of excessive pressure during exercise, so it is better to take a break and continue exercising later. The foam roller may initially "hurt" on some parts that have solidified . With slow patient exercise, this feeling is replaced by pleasant pressure and relaxation . You may also want to consider using a softer foam roller. Conversely, if the exercise is too easy, you can increase the intensity, for example, by increasing the pressure by moving more body weight to the place. Always listen to your body.
EXAMPLES OF BASIC EXERCISES ON FOAM ROLLER
You can scroll either in one direction or in some cases (eg calves) you can also use sideways rotation. For better support, we recommend exercising on an exercise mat. You can adjust the pressure and weight with the support of your hands. Before and after exercise, pay attention to a good drinking regime. We need to release stiff muscles from tension, so we should observe and perceive our own body, in which places we feel more intense pain and exercise more carefully to prevent ourselves from getting tense during exercise. You can use the massage roller as an activating exercise before exercise or a slow regenerative exercise after exercise.
It is recommended to spend about 90 - 120 seconds to improve the condition of problematic parts of the body.
1. Rolling the calf in an up-down direction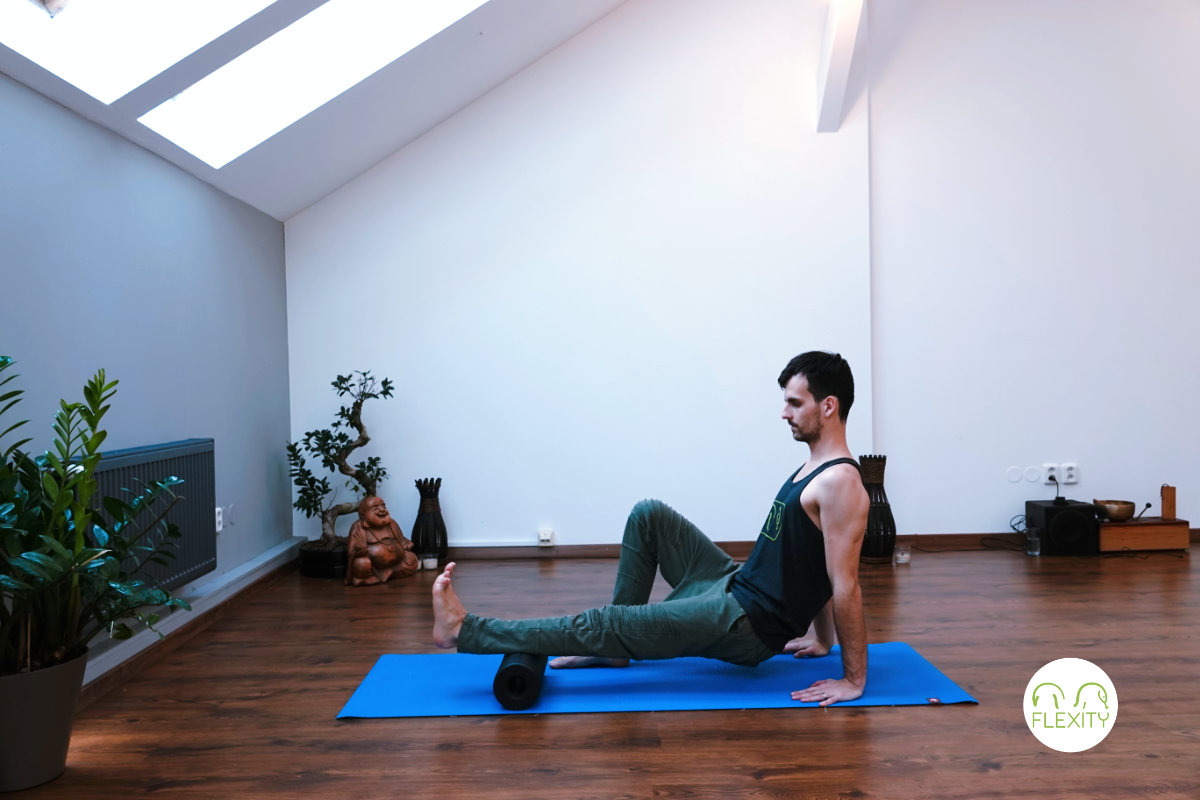 2. Rolling the lower thigh muscle up and down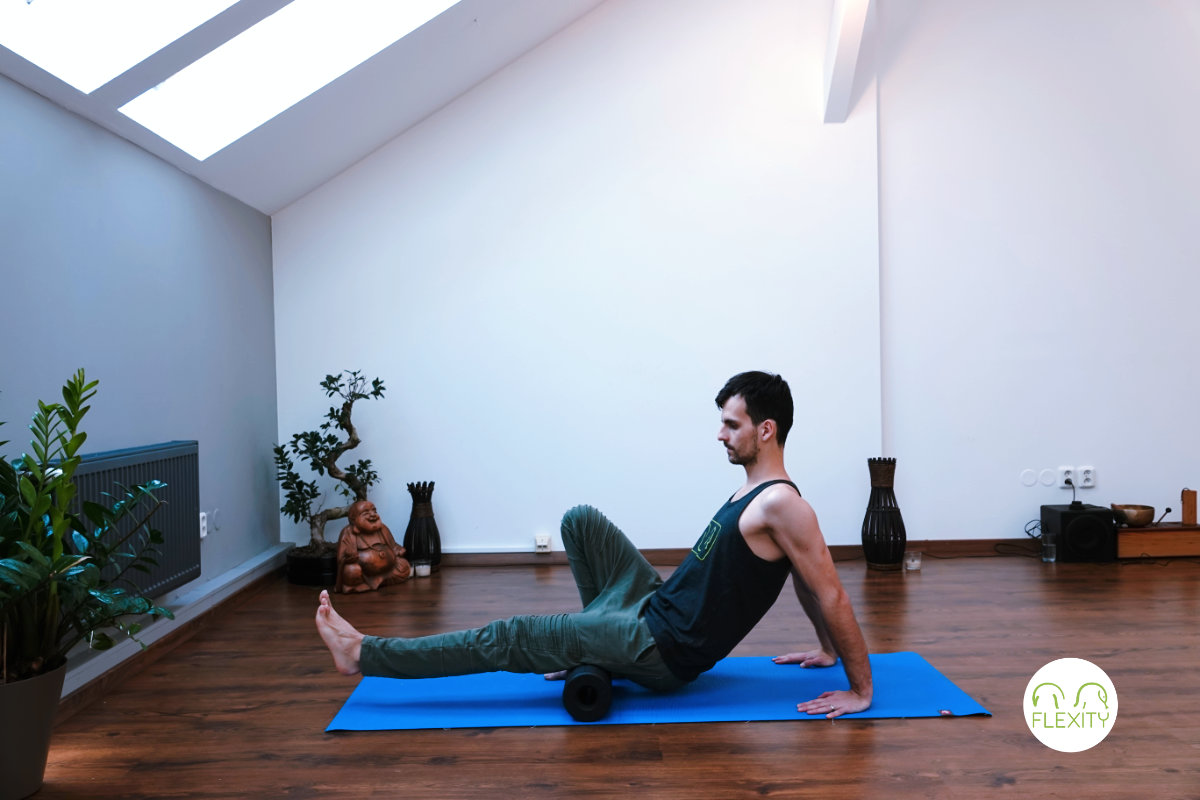 3. Rolling the side thigh with support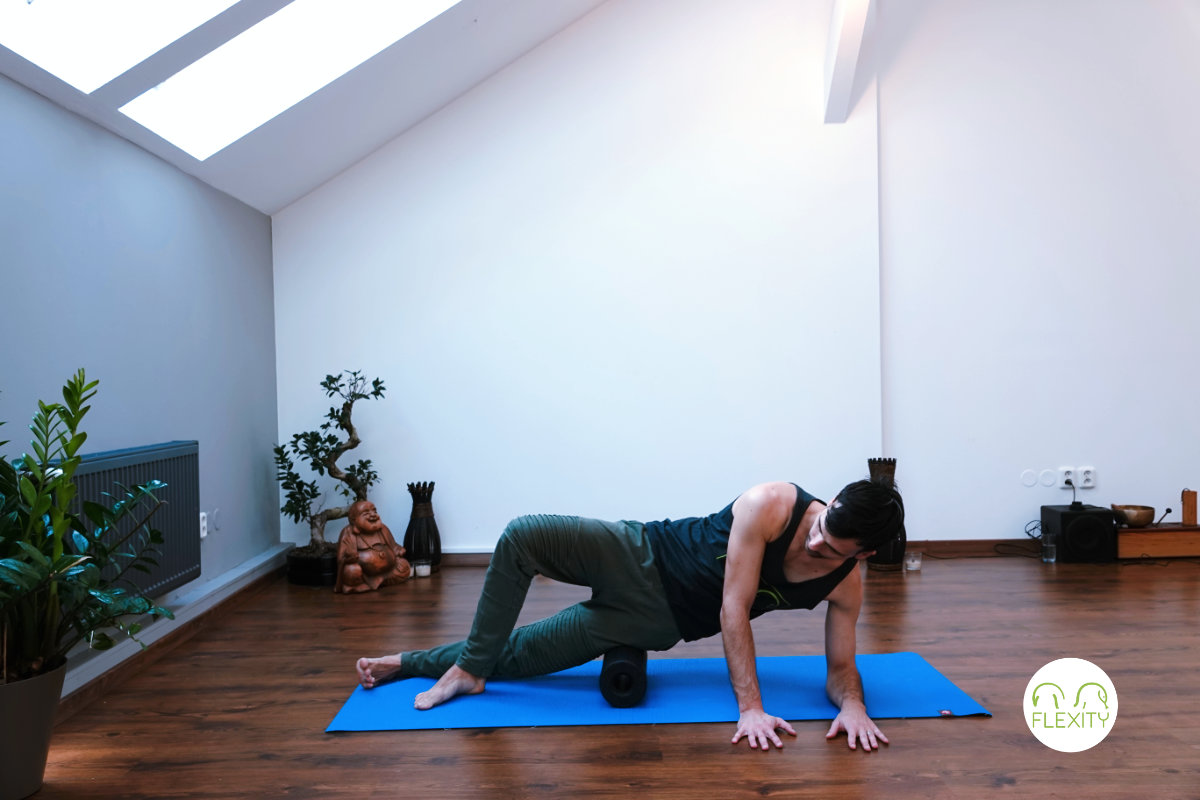 4. Rolling of the front thigh muscle with support on the hands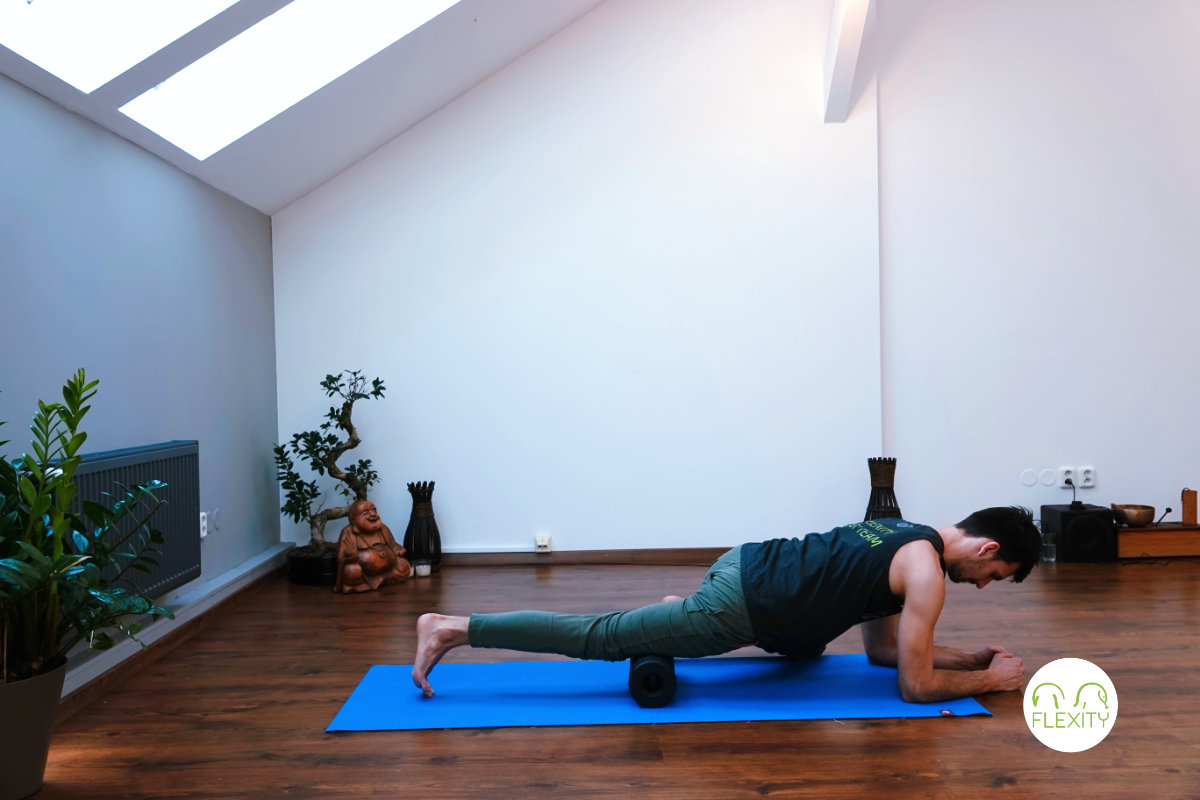 5. Focus on the buttocks muscles with support. We recommend scrolling slowly and paying attention to stability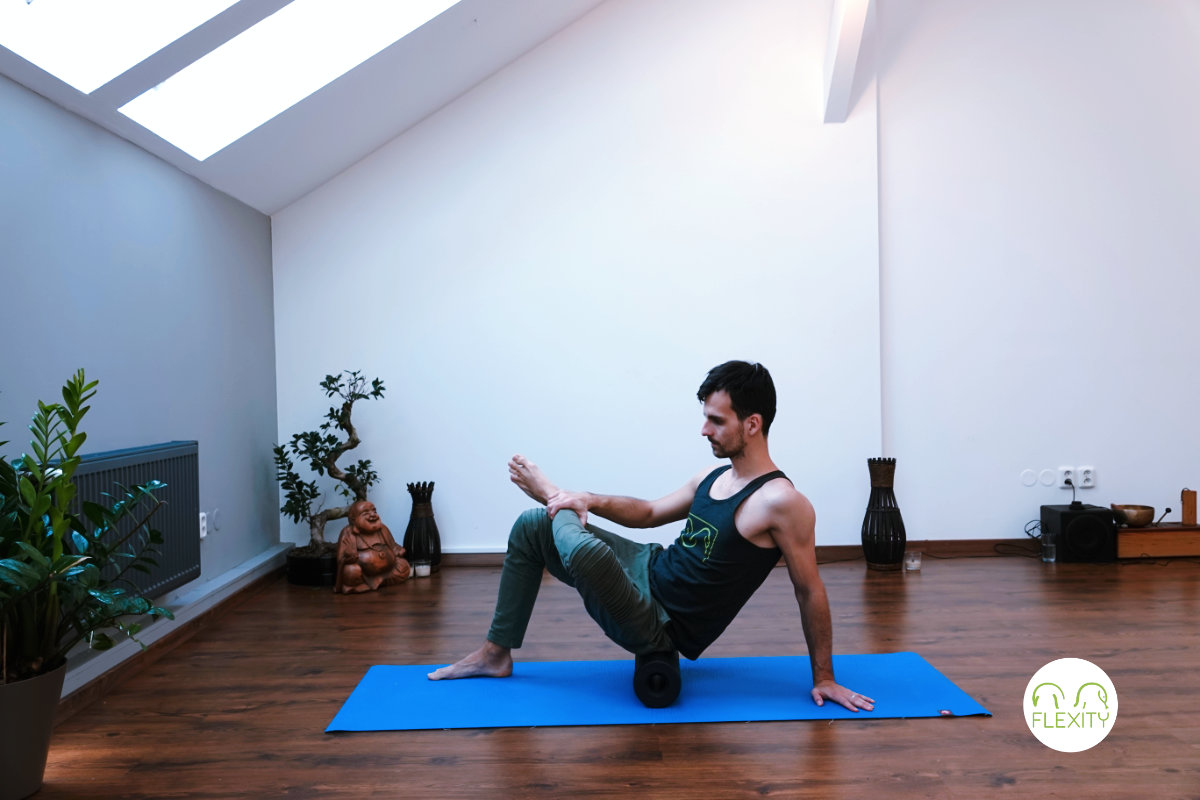 6. Rolling the chest part of the back. We roll slowly in the up-down direction.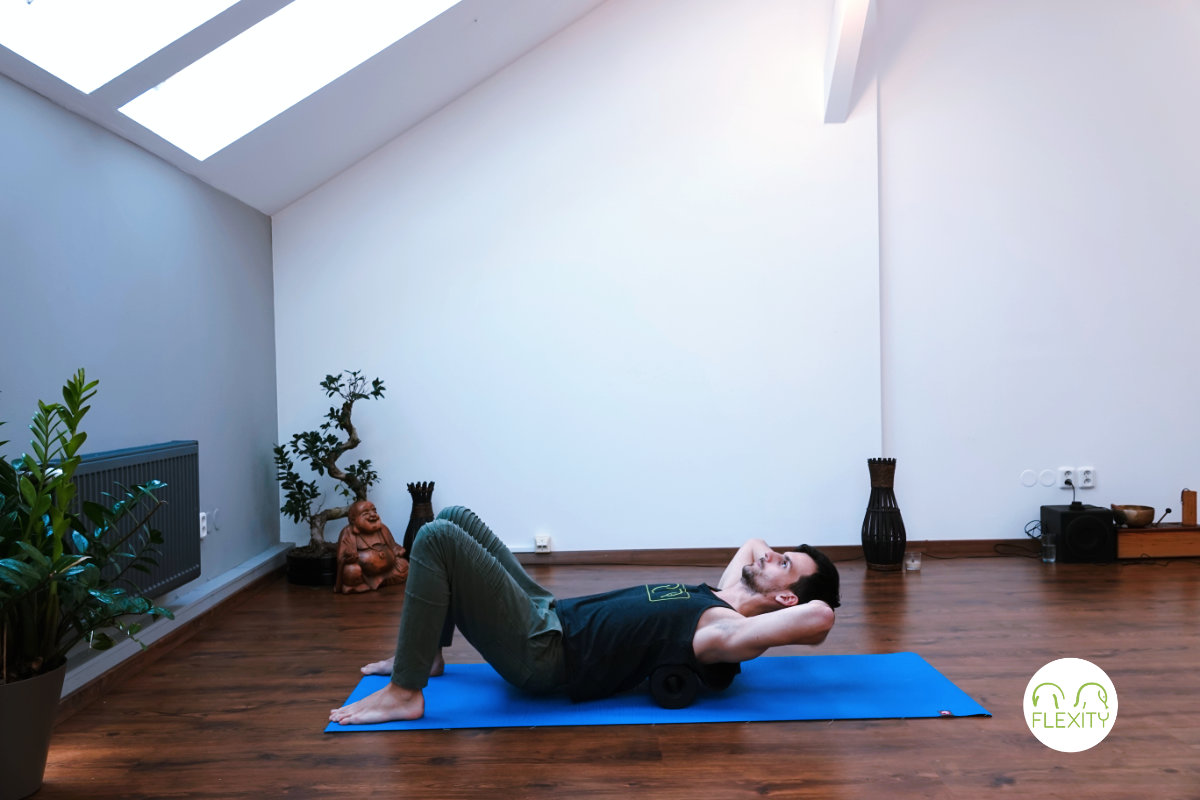 7. Focus on loosening the neck and lifters. We turn our head very slowly. In case of neck problems, we will skip or consult a doctor.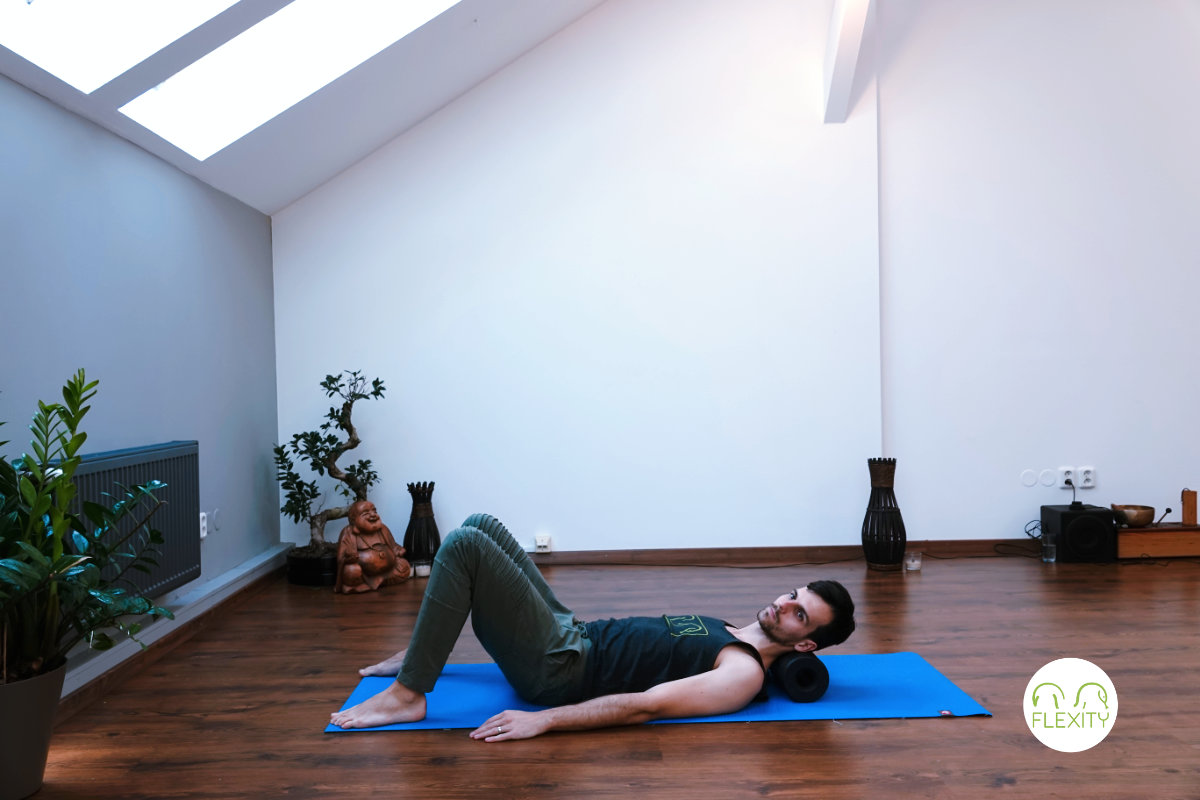 EXERCISES OF EXERCISES
8. Variant for more intensive calf massage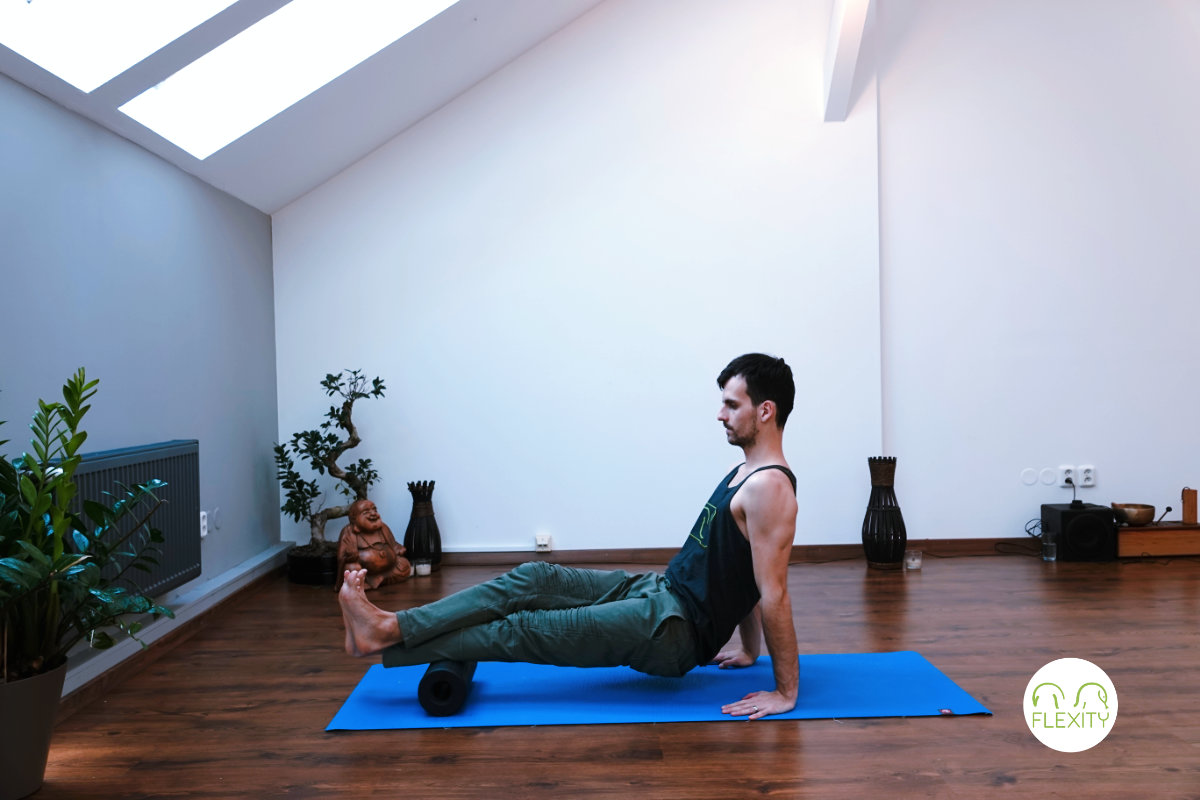 9. Variant for massaging the thigh muscles along the entire length of the massage cylinder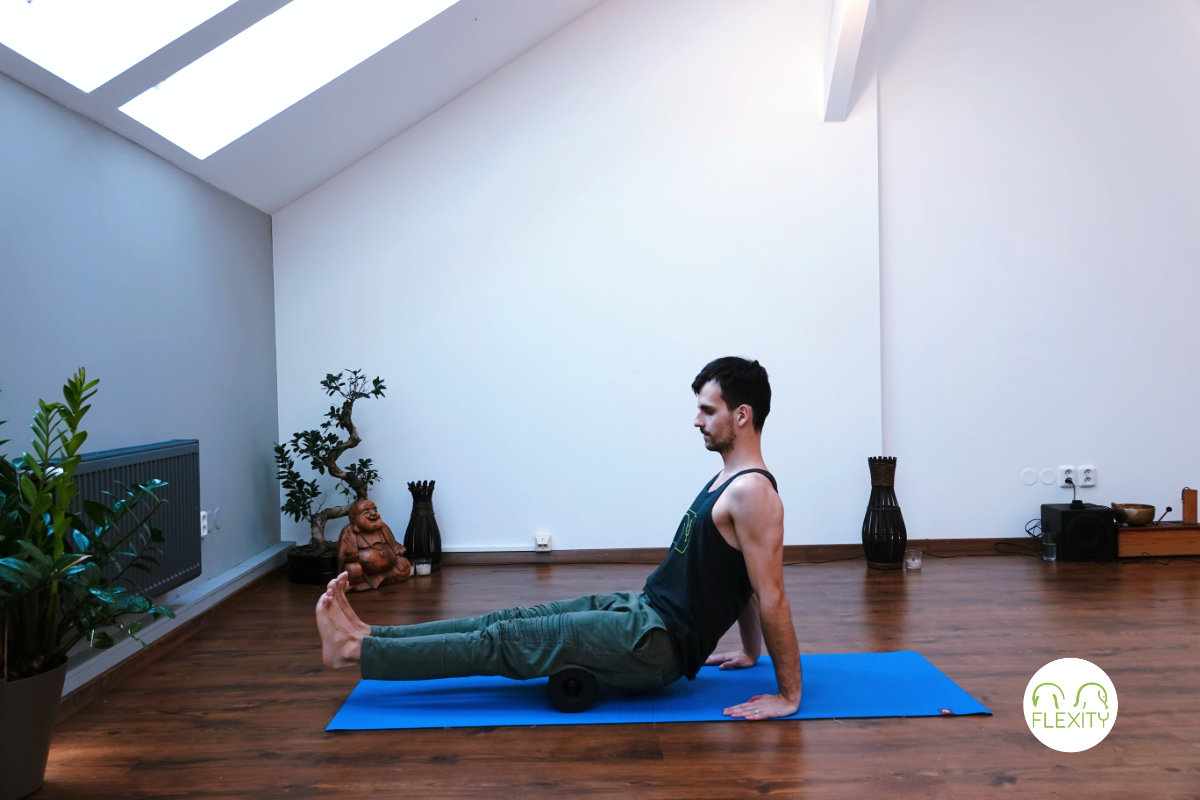 10. Variant for a softer massage of the buttocks area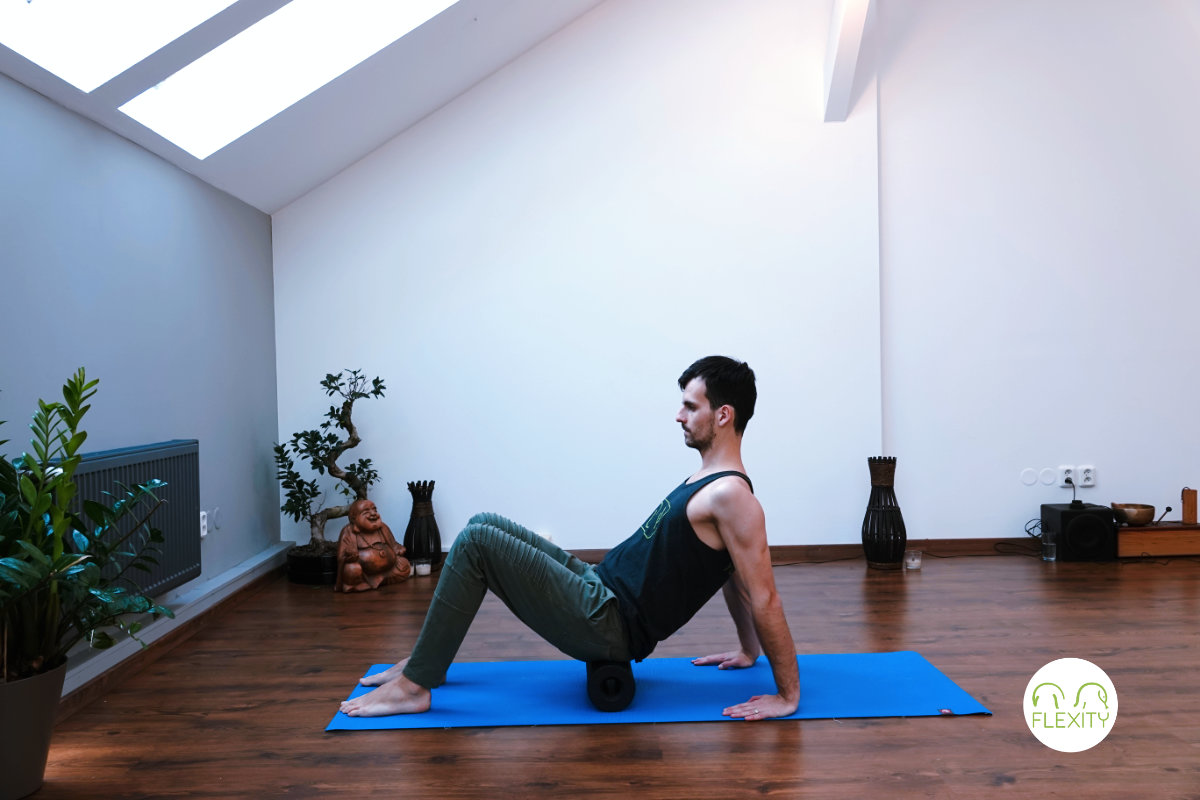 11. Side massage of the chest area with support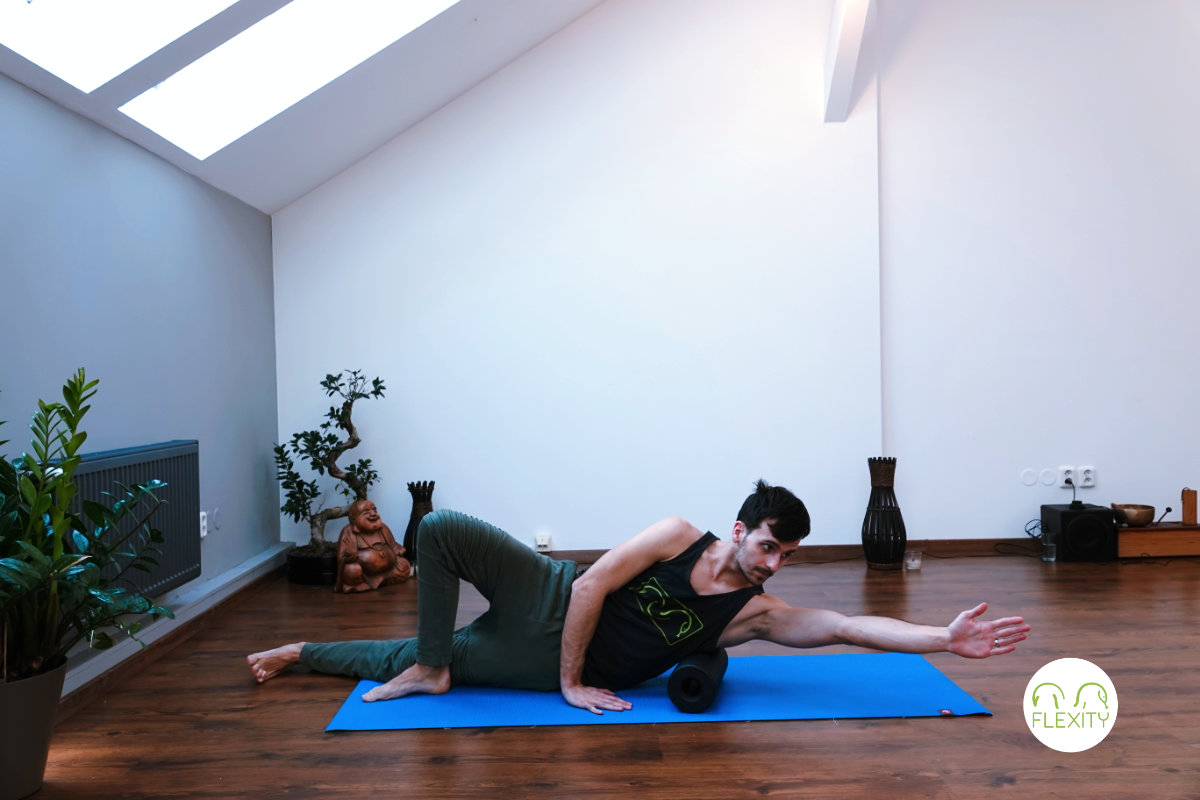 12. Massage of the forelegs with both legs with support