Bodhi Thera-Band Resistance Bands
Code:
206B
Color: green
In stock
(1 pcs)
| 206G
Color: Red
In stock
(> 5 pcs)
| 206R
Color: blue
In stock
(5 pcs)
| 206B
Product detailed description
Thera-Bands are also light and can easily be taken along for use while travelling, at home or even in the office.

SIZE
Length 250 cm x width 12.5 cm
Properties b>
Material:
colors
Red - medium resistance level
Green - strong resistance level
Blue - extra strong resistance level
Package
1 x Thera-Band b>
1 x leaflet with 7 exercises for traing the following muscle groups b>
vertical abdominal muscles
diagonal abdominal muscles
back muscles
upper back muscles
shoulder/arm/back muscles
shoulder rotator muscles
full body strength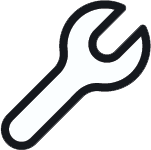 CARE
Always stay in control of the resistance band when exercising with the band. The Thera-Band should not be used if it shows any signs of wear and tear or is damaged in any way.
Store in a dry location, keep out of direct sunlight and avoid extreme temperatures. To clean, wipe with a damp cloth and a very small amount of tea tree oil, diluted in water. The band is made of durable, natural latex and has a protective thin layer of powder to keep the band from sticking to itself.
Be the first who will post an article to this item!
Only registered users may post articles. Please log in or register.
Be the first who will post an article to this item!
Bodhi-Bodynova is based in the EU (Germany) and specializes in the production of yoga goods, in particular mats for various yoga styles, meditation pillows, bags, yoga sets, eye pillows, blocks, blocks, bolsters, belts, eco blankets, as well as other merchandise, for example, for dresses and Thai massages.
Manufacturers prefer natural materials that do not harm the environment or your health. As one of the few yoga companies, Bodhi has been tested by SGS for harmful ingredients (Eco-Tex Standard 100 EU).